ANTI-WAR ZONE

"The reason I keep insisting that there was a relationship between Iraq and Saddam and al Qaeda, because there was a relationship between Iraq and al Qaeda."

---George W. Bush,
June 17, 2004

"Al Qaeda is on the run. Right now, about half of all the top Al Qaeda operatives are either jailed or dead. In either case, they're not a problem anymore."
---George W. Bush,
May 5, 2003
"You're free. And freedom
is beautiful. And, you know, it'll take time to restore chaos and order—order out of chaos. But we will."
---George W. Bush,
April 13, 2003

"I trust God speaks through me. Without that, I couldn't do my job."
---George W. Bush
July 9, 2004.
Quotatious:
"You can't run a country by a book of religion/ not by a heap, or a lump, or a smidgeon. . ."---Frank Zappa.

"Patriotism means to stand by the country. It does not mean to stand by the President."---President Theodore Roosevelt.

"Take care, beware of greedy leaders/ they'll take you where you should not go. . ."---George Harrison.

"As democracy is perfected, the office of president represents, more and more closely, the inner soul of the people. On some great and glorious day the plain folks of the land will reach their heart's desire at last and the White House will be adorned by a downright moron." ---July 26, 1920, H.L. Mencken in The Evening Sun.
More Quotatious
************************************************************************************************************

"So if I understand you correctly, Jesus, I nuke Iran and then invade N. Korea? Or do I nuke N. Korea and then invade Iran? And do I do this after we spread the bird flu at anti-war protests and quarantine all the commies? "




THE CASE FOR
IMPEACHMENT
by DAVE LINDORFF
and BARBARA OLSHANSKY

"Any American who wants to preserve what's left of our precious Bill of Rights from further encroachments, and to repair the Constitutional separation of powers vitiated by George Bush, should read this essential book -- which should also be force-fed to every single member of Congress."
-- Doug Ireland, LA Weekly
WHAT EXACTLY IS THE
PROJECT FOR A NEW AMERICAN CENTURY?
ONLY THE BLUEPRINT FOR U.S. WORLD DOMINATION. . .


The Truth About Iraq---OR---
Why It Is Pointless To Take This Crap Seriously
by Chris Floyd
http://www.informationclearinghouse.info/article15328.htm

Bush Planned "Regime Change"
Before Becoming President
by Neil MacKay
http://www.informationclearinghouse.info/article1221.htm

PNAC NOT BEHIND IRAQ INVASION?
LET'S TAKE A LITTLE WALK DOWN PNAC MEMORY LANE
by Jeff Huber
http://www.myleftwing.com/showDiary.do?diaryId=8118

IF YOU READ ONLY ONE ARTICLE,
READ THIS ONE:
This article from the Milwaukee Journal Sentinel superbly covers the
influence of PNAC in Bush's decision to go to war with Iraq. As the
author writes, the goal is to transform the Middle East through a show
of U.S. military might and "the obvious place to start is with Iraq,
which was already in trouble with the United Nations, had little
international standing and was reviled even by some Arab nations."
http://www.jsonline.com/news/gen/apr03/131523.asp
Terry Gross Devotes "Fresh Air"
to Project For A New American Century
Listen to PNAC head and PNAC critic HERE
URL: http://freshair.npr.org/day_fa.jhtml?display=day&todayDate=04/01/2003
NPR's Gross conducts probing interview about blueprint for Bush foreign policy that predates 9/11.
Guests: Joseph Cirincione, specialist in defense and proliferation issues at the Carnegie Endowment
for International Peace, and Weekly Standard editor William Kristol, head of the PNAC.

THE LIKUDIZATION OF THE WORLD:
THE TRUE LEGACY OF 9/11
by Naomi Klein
http://www.commondreams.org/views04/0909-04.htm
Common wisdom has it that after September 11, a new era of geo-politics was ushered in, defined by what is usually called "the Bush Doctrine": pre-emptive wars, attacks on "terrorist infrastructure" (read: entire countries), an insistence that all the enemy understands is force. In fact it would be more accurate to call this rigid world-view "The Likud Doctrine." What happened on September 11 2001 is that the Likud Doctrine, previously targeted against Palestinians, was picked up by the most powerful nation on Earth and applied on a global scale. Call it the Likudization of the world, the real legacy of September

The Story Behind the Project for a New American Century
by William Rivers Pitt
http://www.informationclearinghouse.info/article1665.htm

The President's Real Goal in Iraq
by Jay Bookman
http://www.informationclearinghouse.info/article2319.htm

The Hemisphere's Pax Americana is No Model For the World
by Tom Barry
http://www.americas.org/News/Features/200302_Backyard/

It's About Oil
by Robert Fisk
http://www.independent.co.uk/story.jsp?story=370328

THE PNAC---BUSH'S ACHILLES HEEL
by Bernard Weiner
http://www.crisispapers.org/Editorials/PNAC-Primer.htm
EXCERPT: "I'm not making up this stuff," I said. "It's all talked about openly by the neo-conservatives of the Project for the New American Century -- who now are in charge of America's military and foreign policy -- and published as official U.S. doctrine in the National Security Strategy of the United States of America." The talk-show host seemed to gulp, and then replied: "If you really can demonstrate all that, you probably can deny George Bush a second term in 2004." Two things became apparent in that exchange: 1) Even a well-educated, intelligent radio commentator was unaware of some of this information; and, 2) Once presented with it, this conservative icon understood immediately the implications of what would happen if the American voting public found out about these policies.
Project for a New American Century Website
http://www.newamericancentury.org/

STATED GOAL OF THE
PROJECT FOR A NEW AMERICAN CENTURY:
"Control the 'International Commons' of cyberspace."
UNCLE RUMMY SEZ: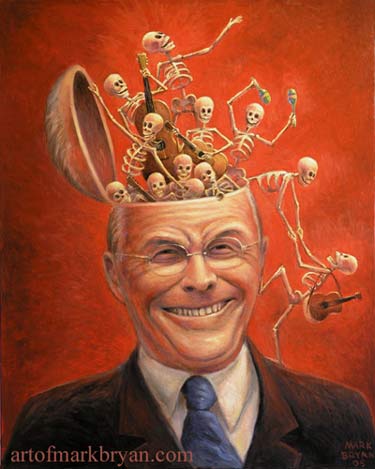 "If a person is determined to fight to the death,
then they may very well have that opportunity."

"The past is prophetic in that it asserts that wars are poor chisels for
carving out peaceful tomorrows. One day we must come to see that peace is
not merely a distant goal that we seek, but a means by which we arrive at
that goal. We must pursue peaceful ends through peaceful means. How much
longer must we play at deadly war games before we heed the plaintive pleas
of the unnumbered dead and maimed of past wars?"---Dr. Martin Luther King, Jr.
from http://www.peacefultomorrows.org/
-- an organization founded by 9/11 families
update:
WHAT DID ISRAEL KNOW
IN ADVANCE OF 9/11?
http://www.counterpunch.org/ketcham03072007.html
Meanwhile, two days after the men were picked up, the owner of Urban Moving Systems, Dominik Suter, a 31- year-old Israeli national, abandoned his business and fled the United States for Israel. Suter's departure was abrupt, leaving behind coffee cups, sandwiches, cell phones and computers strewn on office tables and thousands of dollars of goods in storage. Suter was later placed on the same FBI suspect list as 9/11 lead hijacker Mohammed Atta and other hijackers and suspected al-Qaeda sympathizers, suggesting that U.S. authorities felt Suter may have known something about the attacks.
HOW FBI MAVERICK O'NEILL
MIGHT HAVE PREVENTED 9/11
Forced out of the bureau by petty rivals, the Al-Qaeda expert
died in the WTC attack, where he had taken a job as head of security. If you see only one film about 9/11, see this factual account of a brave FBI man.
http://www.pbs.org/wgbh/pages/frontline/shows/knew/view/

CONNECTING BUSH TO 9/11
This is a respected U.S. senator saying this stuff, not some conspiracy nut
by Mike Whitney
http://www.progressivetrail.org/articles/040909Whitney.shtml?mail=09
EXCERPT: Senator Bob Graham's new book, "Intelligence Matters" is a political tsunami. Along with many unexplored allegations concerning both 9-11 and the war in Afghanistan, Graham creates an important link between the Bush Administration and the attacks of Sept. 11. This connection corroborates the suspicions of many Americans who have studied 9-11 and believe that the administration may have facilitated the attacks by suppressing FBI investigations of terrorist activity in the US. . .Graham's book provides crucial evidence that the administration can be implicated in the greatest case of criminal negligence in the nation's history. His claims significantly reinforce the view that the Bush regime may have intentionally created the conditions for a massive terrorist attack to facilitate their ambition of a global war for the world's dwindling oil reserves.
(Rip Post comments: The Rip Post Editorial Board has maintained all along that the administration deliberately ignored the threat of terrorism, deliberately awaited a major attack on U.S. soil, in order to have the Pearl Harbor-like event that the Project for a New American Century wrote of in its "Rebuilding America's Defenses" paper, in order to gain support for Neocon military and economic hegemony around the world. Whitney's is one of the first articles to make this point. Sen. Bob Graham deserves the Nobel Peace Prize. Here is the quote from the PNAC paper, "Rebuilding America's Defenses": , "the process of transformation, even if it brings revolutionary change, is likely to be a long one, absent some catastrophic and catalyzing event -- like a new Pearl Harbor.")
HERE COME THE NEW NUKES
Carlyle Group grabs control of weapons labs
in Berkeley, Livermore, Los Alamos
by Leuren Moret
http://www.sfbayview.com/091504/ucregents091504.shtml
EXCERPT: In a stealth takeover by the Carlyle Group, facilitated by five admirals, the management contract will be transferred next year to the University of Texas, where the military and the Carlyle Group will have control. A new "ramping up" of the nuclear weapons program is underway, with program funding at the highest level ever - even higher than during the Cold War – extending nuclear weapons into outer space, into the very atmosphere that makes life on earth possible, and with no "real" enemy in sight.
RELATED:
THE NEW NUKE PLANTS: TAXPAYERS SUPPORT, INDUSTRY PROFITS
http://www.projectcensored.org/publications/2005/10.html

NEOCONS CALL FOR NEW WORLD WAR
Conquer Syria, Iran, N. Korea---declare France and Germany enemies
http://www.rense.com/general47/manif.html
http://www.amazon.com/exec/obidos/ASIN/1400061946/commondreams-20/102-0232407-7376146
ASLEEP AT THE WHEEL
by Bill Moyers
http://www.alternet.org/election04/19839/
EXCERPT: "The system failed" is the catchphrase now in vogue in Washington. Critics and fans alike of Bill Clinton and George W. Bush still rely on this hollow analysis. But "the system" is no mindless mechanism operating independently of the men and women individuals with names, power, and obligations – who are charged with making it work. Before "the system" can fail, they must fail. . . Americans deserve better than to allow accountability to be passed off as a mere abstraction; they should know where the buck stops. The nearly 3,000 men and women who died on 9/11 deserve better.
THE UNFEELING PRESIDENT
BY E.L. DOCTOROW
http://www.easthamptonstar.com/20040909/col5.htm
EXCERPT: I fault this president for not knowing what death is. He does not suffer the death of our 21-year-olds who wanted to be what they could be. On the eve of D-Day in 1944 General Eisenhower prayed to God for the lives of the young soldiers he knew were going to die. He knew what death was. Even in a justifiable war, a war not of choice but of necessity, a war of survival, the cost was almost more than Eisenhower could bear. But this president does not know what death is. He hasn't the mind for it. You see him joking with the press, peering under the table for the weapons of mass destruction he can't seem to find, you see him at rallies strutting up to the stage in shirt sleeves to the roar of the carefully screened crowd, smiling and waving, triumphal, a he-man.
President Paranoia
by Rip Rense
I seem to recall George W. Bush chanting "I'm a leader" to a hypnotized public during the last so-called election. Is he? Would a leader preach defeatism? Bush does. To listen to him and his advisors, one can only conclude that: We are a beaten nation. We are whipped. We are cowed. We are defenseless.
To listen to Bush and Co., Osama has us on the ropes, and can take shots at will. He's Punch, we're Judy. He sends threatening videotapes at his whim, from his secret cave in the Unknown Mountains, in the Land of Nowhere, and the United States responds that there is nothing to be done about it,
or that wimpiest of non-statements: "We're doing all we can."
Pitiful. CLICK HERE

Rip Post Rebuts the Prez!
The Rip Post Editorial Board responds to Bush's Iraq Anniversary Speech.
CLICK HERE

Benjamin Franklin to the Continental Congress:
"In these sentiments, sir, I agree to this Constitution, with all its
faults, if they are such; because I think a general government necessary
for us, and there is no form of government, but what may be a blessing to
all the people if well administered; and believe further, that this is
likely to be well administered for a course of years, and can only end in
despotism, as other forms have done before it, when the people shall become
so corrupted as to need despotic government, being incapable of any other."
http://www.nysec.org/addresses/ka011903.html"

WHY WAS SHEEHAN ARRESTED
AT BUSH'S STATE OF THE UNION?
here
WHY WAS SAUDI ACCUSED OF SUPPORTING AL-QAEDA WELCOME AT STATE OF UNION?
here
REP. WOOLSEY STATEMENT ABOUT SHEEHAN
here
SHEEHAN'S STATEMENT
here
WHY WAS GOP REP'S WIFE ALSO ARRESTED AT SOTU?
here
REPUGS SPIN OUTRIGHT LIES
ABOUT SHEEHAN ARREST
here
"Today we must face the fact that the United States is neither omnipotent nor omniscient -- that we
are only 6% of the world's population -- that we cannot impose our will upon the other 94% of mankind -- that we cannot right every wrong or reverse each adversity -- and that therefore there cannot be an
American solution to every world problem."---President John F. Kennedy
COMMENTARIES:
WHY I FLED GEORGE BUSH'S WAR
by Joshua Key
http://www.macleans.ca/world/global/article.jsp?content=20070205_140356_140356
Joshua Key, 28, was a poor, uneducated Oklahoma country boy who saw the U.S. army and its promised benefits -- from free health care to career training -- as the ticket to a better life. In 2002, not yet 24 but already married and the father of two , Key enlisted. He says his recruiting officer promised he'd never be deployed abroad, but a year later he was in Iraq. Only 24 hours after arriving, as Key recounts in The Deserter's Tale (Anansi), he experienced his first doubts about what he and his fellow soldiers were doing there.
IRAQ VETERANS LEFT IN LURCH
BY OVERBURDENED V.A.
http://www.alternet.org/rights/48894/
Chronic under-funding, communication breakdowns and nightmarish paperwork have left the VA system woefully unprepared for future veterans: the tens of thousands currently deployed in the war on terror.
BRZEZINSKI BOOK CHRONICLES DECLINE OF USA
When a leader missteps, a world can go astray
by Michiko Kakutani
http://www.informationclearinghouse.info/article17245.htm
What this book does most strikingly is remind the reader just how drastically things have changed since the fall of the Berlin Wall in 1989 and the subsequent collapse of the Soviet Union. At that point, Mr. Brzezinski writes, America was "globally admired" and "faced no peer, no rival, no threat, neither on the Western front nor the Eastern front, nor on the Southern fronts of the great cold war that had been waged for several decades on the massive Eurasian chessboard." A mere decade and a half later, he argues, the United States is "widely viewed around the world with intense hostility," its "credibility in tatters," its military bogged down in the Middle East, "its formerly devoted allies distancing themselves."
LEADING CAUSE OF TERROR?
WHY, IT'S THE WAR ON TERROR
What a surprise
http://www.alternet.org/waroniraq/48620/
An authoritative U.S. study of terrorist attacks after the invasion in 2003 contradicts the repeated denials of George Bush and Tony Blair that the war is not to blame for an upsurge in fundamentalist violence worldwide. The research is said to be the first to attempt to measure the "Iraq effect" on global terrorism.
RAPE IS PAR FOR THE COURSE IN IRAQ
Mission accomplished, Mr. Prez!
http://www.tompaine.com/articles/2007/02/22/violating_iraqi_women.php
As Iraqi women's organizations have documented, sexualized torture is a routine horror in Iraqi jails. While this woman may be the first Iraqi rape survivor to appear on television, she is hardly the first to accuse the Iraqi National Police of sexual assault.
MCGOVERN: KEY TO NUKE-FREE
MIDDLE EAST IS ISRAEL
http://www.informationclearinghouse.info/article17215.htm
The ultimate aim, in my view, should be a Middle East free of nuclear weapons. That, I am confident, would stop whatever plans the Iranians have to develop nuclear weapons. And please do not tell me that, because Israel would not agree, we cannot move in this direction. The U.S. and others can provide the necessary guarantees of the security of Israel. And Israeli intransigence on this issue is not a viable middle- or long-term strategy that serves Israel's interest or the interest of justice and peace.
LINDORFF: BUSH IS AN 'UNLAWFUL COMBATANT'
What else can you call someone who is funding Al-Qaeda, as Bush is?
http://www.thiscantbehappening.net/2007.02.01_arch.html#1172528495699
Now we learn from ace investigative reporter Sy Hersh, speaking on CNN, that Bush and his criminal crew have been using this illicit, stolen cash to fund covert attacks on Iranian targets, and that much of the money has been going--get this--to Sunni jihadists linked to Al-Qaeda--the very people we're fighting in Iraq!
HERSH: BUSH BUDDIES UP TO THE SUNNIS
Er, gee, I seem to remember uh. . .weren't they uh. . .Saddam's people?
http://www.newyorker.com/fact/content/articles/070305fa_fact_hersh
To undermine Iran, which is predominantly Shiite, the Bush Administration has decided, in effect, to reconfigure its priorities in the Middle East. In Lebanon, the Administration has coöperated with Saudi Arabia's government, which is Sunni, in clandestine operations that are intended to weaken Hezbollah, the Shiite organization that is backed by Iran. The U.S. has also taken part in clandestine operations aimed at Iran and its ally Syria. A by-product of these activities has been the bolstering of Sunni extremist groups that espouse a militant vision of Islam and are hostile to America and sympathetic to Al Qaeda.
Must reading
RAIMUNDO: USA IS NOW ALLIED WITH AL-QAEDA!
We're playing the Sunni card in the Middle East – and that means playing footsie with al-Qaeda
http://antiwar.com/justin/?articleid=10580
So let's get this straight: U.S. taxpayer dollars are subsidizing al-Qaeda's emerging Lebanese affiliate. Remember that as you fill out your income tax forms this year. The "war on terrorism" sparked by al-Qaeda's 9/11 attack has ended with the U.S. in alliance with bin Laden's boys against a supposedly emerging Shi'ite threat. Now how bitter is that ironic twist?

THE BIG PICTURE
by Rip Rense
http://www.riprense.com/bigpicture.htm

WHEN MOTHERS DIE IN COMBAT
by Anthony Gancarski
http://www.lewrockwell.com/orig4/gancarski1.html

CORPORATE VULTURES SWOOP IN
by Ted Rall
http://truthout.org/docs_03/042603I.shtml

THE MARCH OF FOLLY
by George McGovern
http://www.thenation.com/doc.mhtml?i=20030421&s=mcgovern

The Bush Credibility Gap: What He Said, and What He Did
http://www.house.gov/appropriations_democrats/caughtonfilm.htm

The Hijacking of Old Glory
by Bill Moyers
http://www.pbs.org/now/commentary/moyers19.html

Gaining Empire, Losing Democracy
by Norman Mailer
http://www.commondreams.org/views03/0225-07.htm

How Rumsfeld Armed Saddam Hussein
by Stephen Green
http://www.counterpunch.org/green02242003.html

The 17 Brit, 24 U.S. Corpse-orations That Sold WMD to Saddam
by Neil Mackay
http://truthout.org/docs_03/022503B.shtml

The Bottom Line on Iraq is. . .the Bottom Line
by Arianna Huffington
http://www.ariannaonline.com/columns/files/021903.html
Feb. 19, 2003

Lies, damned lies and more damned lies
by Jon Carroll
San Francisco Chronicle
January 27, 2003
http://www.sfgate.com/cgi-bin/article.cgi?file=/chronicle/archive/2003/01/27/DD10169.DTL

U.N. Orders Willie Wonka to Submit to Chocolate Inspections
http://www.theonion.com/onion3903/un_orders_wonka.html
published Jan. 29, 2003 in The Onion, http://www.theonion.com/

Price Tag of War
by Bill Moyers
http://www.pbs.org/now/commentary/moyers18.html
Published Jan. 31, 2003 at PBS, www.pbs.org

The Israel Factor in the Iraq Attack
by Pat Buchanan
http://www.rense.com/general35/buch.htm

A "Big Cat" with Nothing to Lose
by Joseph C. Wilson
Click here
http://www.latimes.com/news/printedition/opinion/la-oe-wilson6feb06,1,194637.story
published Feb. 6, 2003 in the Los Angeles Times, www.latimes.com

The U.S. Has Lowered the Bar for Nuclear Weapons
by William M. Arkin
http://www.commondreams.org/views03/0126-01.htm
first published Jan. 26, 2003 in the Los Angeles Times, republished Feb., 2003 in Common Dreams, www.commondreams.org

Bush's Real Motive
by Dave Lindorff
http://www.counterpunch.org/lindorff02012003.html
published Feb. 1 2003 in Counterpunch (www.counterpunch.org.)

Drop the Big One Now
by Rip Rense
http://www.riprense.com/drop_the_big_one_now.htm
published Jan. 29, 2003 in The Rip Post, http://www.riprense.com/

Jesus Wouldn't Have a Prayer Among The Far Right,
by Erik V. Williams
http://www.amarillonet.com/stories/012903/opi_aprayer.shtml
published Jan. 29, 2003 in the Amarillo Globe-News

I'm Losing Patience with My Neighbors, Mr. Bush
by Terry Jones
http://www.observer.co.uk/comment/story/0,6903,882459,00.html

Common Link of 9/11, Iraq, Shuttle Disaster: Arrogance
by Bernard Weiner
http://truthout.org/docs_02/020903E.htm
published Feb. 8, 2003 in Truthout, www.truthout.org

How and Why the Press Downplayed the Protests
by Wayne Madsen
http://www.counterpunch.org/madsen01182003.html
published Jan. 18, 2003 in Counterpunch, www.counterpunch.org

No Perle of Wisdom
by Rip Rense
http://www.riprense.com/Perle2.htm
published Feb. 12, 2003 in The Rip Post, www.riprense.com

The Case of Mordechai Vanunu, Preeminent Hero of the Nuclear Age,
by Mark Gaffney
http://www.counterpunch.org/gaffney01312003.html
published Jan. 31, 2003 in Counterpunch, www.counterpunch.org

The USA Patriot Act: What Are You Reading
by Bernie Sanders
http://www.commondreams.org/views03/0119-03.htm

Cross-Examining Colin
by William Rivers Pitt
http://truthout.org/docs_02/020703A.htm

The Sadness of America
by John Cory
http://truthout.org/docs_02/021103D.htm
published Feb. 10, 2003 in Truthout, www.truthout.org

Dying for War
by Alisa Solomon
http://truthout.org/docs_02/021303G.htm

News You Might Have Missed
by Bill Moyers
Feb. 14, 2003
http://www.pbs.org/now/politics/ontherecord.html

The Condoleezza Conga
by Charles Bogle
Click here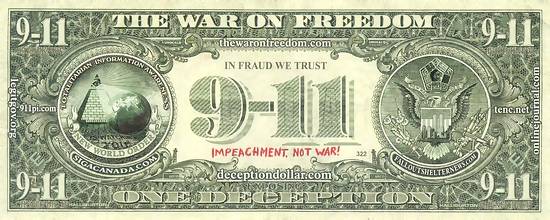 ANTI-WAR ZONE