EXCLUSIVE
TRIBUTE
TO THE ORIGINAL LOS ANGELES DAILY NEWS!

RIPOSTE

by RIP RENSE
---
Riposte Extra!
L'Kikki pour L'art
The greatest artist you have never heard of.
full story
A Poem for Earthlings at Christmas
(12/13/17)

Gods were sitting around talking
About their various universes
What irked them, you know
How it was a pain in the ass to police them
How you had to keep from stepping into
black holes
Being sucked inside out
Stretched the length of time and space
Was hard on the digestion
God Bob talked about the insectoid creatures inhabiting
over ten quadrillion planets orbiting
one sun
And how they were all quite content
with cats, music, good books
Said he couldn't figure it, didn't question it
God Leon remarked on how his universe had rid itself of
all life except plant
Every planet an Eden, he boomed
God Frank said he was quite happy as his universe was
Just one big musical note
(Cautioned God Leon about monkeys)
Then Old Rummy God showed up and they all stopped talking
Old Rummy stank of dumpster rind
His pants half-way down his hairy ass
Grimy and too big
He kept pulling them up with one hand
Toting a half-gallon
of Trader Joe's Scotch with the other
Matted stained decorated with food beard
All the various Gods began pulling on their own
Tugging at their togas
Hemming and hawing shifting on celestial haunches
"Say, there," and "Howzitgoin'?" and "What's the haps?"
Old Rummy sat his giant hind between a couple of nebula
Farted loudly (destroying several billion galaxies)
nodded to the others, had a drink
"How's uh. . ." one of the Gods started to say
"How's WHAT?" said Old Rummy. "How's fuggin' WHAT?"
"Well, uh. . ."
"You mean. . .uh. . .EARTH? Drool, drool. . ."
The others nodded sheepishly, tried to smile
"Thoughtjoodneverasssk," said Old Rummy
Who tossed his scabrous head back and laughed
A million-year laugh, burped, wiped his mouth
With the back of a crusty, liver-spotted hand
(Then wiped it on his pants)
"Earth is a goddamned fuggin' stink
A travesty that looks GORgeous fuggin' blue from a distance
Blue like Van Gogh blue. . .
But up close it's puke frickin' city, baby
First it was just molten shit roiling y'know
No biggie
But then it got mighty cold and then good and warm an'
Christ! All sorts of crap happened you wouldn't believe and then amoebas---
I liked amoebas, only one goddamn cell
Low maintenance!
But you can't trust 'em, the bastards, they turned into dinosaurs
Didn't like those dumbasses worth a damn all they did
Was lumber around and eat, shit, kill, eat, shit, kill
But you know, then, well, humans, well, humans, oh my God
So t'speak hahaha
---Talk about eat, shit, kill!"
God Bob sort of shuffled his feet and said, "Well, yes, but---"
Old Rummy cut him off
"I mean a few of them did try, didn't they. . .
Shakespeare and Salk and Emily Dickinson and Beethoven and Jesus and Clara Barton and The Beatles and George Carlin but
It was all spitinthewind. . ."
None of the other gods bit, took the bait, tumbled, they all
Just sort of rocked back and hoped
somebody would change the damn subject to football or something
but no one could come up with anything fast enough so
Old Rummy kept on
"Horse sense is sense that keeps horses from betting on people! Urp.
W. C. Fields said that."
Which reminded him of the bottle, from which he glugged
"Fuggin' humans are fuggin' killin' the fuggin' Earth,
Eatin' it, shittin' it, killin' it!
Killin' all the poor fuggin' animals
Killin' all the poor fuggin' trees
Killin' all the poor fuggin' bufferties, flubberties. . .you know
They steal an' cheat and dirty everydamnthing with their gimmegimme
An' clear their consciences with idiotspeak religious crap I never said
in the first place
An' they bitch and gripe and whine and preen
about racism and discrimination and sexism and money
And Kim Kardashian's horse butt
And lie about damn near every fuggin' thing anybody can lie about!
I mean they lie like it's plantin' roses or singin' like Caruso!
Shee-it. . .
If only it was funny, I could at least find some. . .entertainment value
(He pronounced the term with upper-class British twit flourish and rolled r)
I mean it's not even that it's disgusting, which it is, y'unnerstan. . .
It's that it's just so goddamned fuggin' spectacularly,
shamelessly, stupidly. . .stoooopid!"
Old Rummy guzzled the last of the Scotch and did the wiping routine again,
And the burping routine and the farting routine
(Which Earth astronomers saw and labeled a protoplanetary disk)
"I dunno. . .shit. . .I picked up all their bad habits and I don't give a shit anymore anyhow
About them or my fuckin' universe or all you pompous bastards I'm really looking forward
To shrinking the fuggin' thing back to the size of a fuggin' neutron and putting it my pocket
And maybe donating it to. . .
To Goodwill or Salvation Army. . ."
God Frank said, "Why don't you just kill them all?"
"I swore to give 'em free will, dumbass that I am," said Old Rummy.
"Yeah," said Frank, "But you're God. What are they gonna do?"
"I know, I know, but I got my princibulls," said Old Rummy.
"So you're just gonna let 'em foul their nest?" said God Bob, with the lame metaphor
"You got any better fuggin' ideas, Bobby Baby?" said Old Rummy
And Bob and the others shut up and really wanted to just get back to shooting the breeze or playing Pinochle
So they let Old Rummy run his mouth until he finally passed out
drooling and snorting and mumbling
"Plantin' roses. . .singin' like. . .Caruso. . .Oh thadall shouldcometothis. . ."
"Poor bastard," said God Bob.
---
© 2017 Rip Rense. All rights reserved.
RIPOSTE EXTRA!
WHERE IS THIRD BEATLES REUNION SONG? here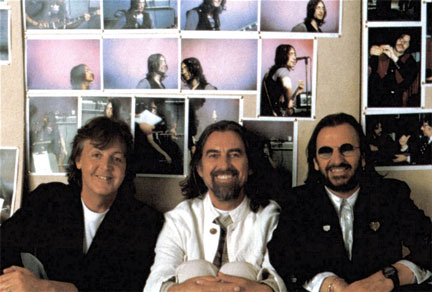 Read "Who's a Whore?" a fun little verse for all sellouts to, I mean investors in. . .China!
here
the greatest grateful dead album
the grateful dead never made.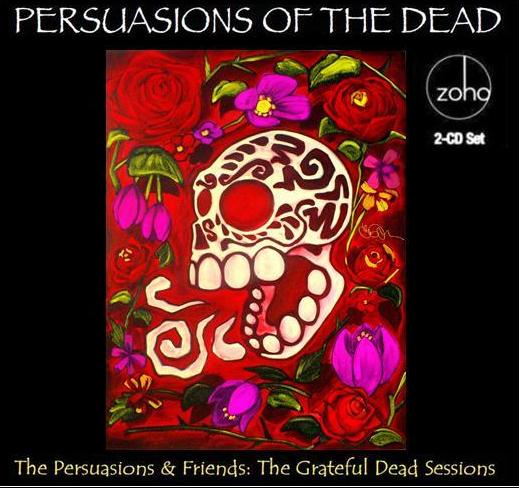 PERSUASIONS OF THE DEAD
20 TRACKS. 2 CDs. 12 GUEST ARTISTS.
The Persuasions, Brooklyn-grown street singers who became the most important and powerful a cappella group in American history, interpret the songs of Robert Hunter and Jerry Garcia of the Grateful Dead. Songs that still are among the most original and engaging in American music.
Sheer poetry, meet sheer melody.

"enchanting!"
---grateful dead lyricist
robert hunter.

produced by Rip Rense
mixed by Marc Doten
cover illustration by Luis Genaro Garcia

SPECIAL GUESTS ARTISTS: Country Joe McDonald, Mark Karan (Ratdog), Jackie LaBranch and Gloria Jones (Jerry Garcia Band), Grateful Dead keyboardist Vince Welnick, Dongming Qiao, James King, Alyn Kelley, Eric Thompson, Peter Rowan, Pete Grant, Mary Schmary.

"Deadheads, take a hit from this double disc dose of the real thing. Persuasions fans, this may be the last time you'll ever hear a Persuasions line-up with original lead, and once-in-a-lifetime talent, Jerry Lawson. . .These tracks are stories that happen to have been set to song, not songs that happen to have a story."
---Jonathan Minkoff, Recorded A Cappella Review Board.

"Album producer Rip Rense calls the marriage of these two acclaimed artists "a surprisingly natural fit." He couldn't be more right. It works because these tracks are more than just covers; they're tributes. Each arrangement is designed to draw something new out of the original. Many of them include actual instruments, such as piano, guitar, and baritone saxophone."
---Nicole Maria Milano, Recorded A Cappella Review Board.

ZOHO ROOTS
AND RENSART PRODUCTIONS

LISTEN TO SAMPLES AND ORDER

THE OAKS
A NOVEL
BY RIP RENSE
"Staggeringly well written. . .sweet. . .funny. . .sad. . .elegaic. . .not a thought nor sentence out of place."
---Keith Snider, San Francisco.

review: ''EDGAR SAWTELLE' VS.
'THE OAKS,'
by Barbara Weeks here.

review:Susan Christian Goulding's
Daily Breeze column on "The Oaks" here.

FLASH! MAN CHAINS SELF TO OAK TREE, READS 'THE OAKS' AGAIN AND AGAIN! here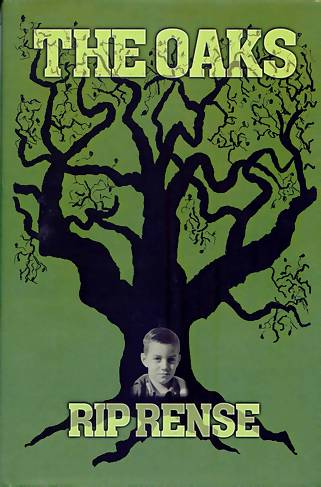 TO ORDER

"I stayed up to finish the last 100 pages."
---Dave Allen, Thousand Oaks.

""This book deserves to be read by hundreds of thousands of people It is a gem that talks to a diverse group of people: those who grew up in dysfunctional families(!); Southern Californians who will love the suburban anecdotes; teens and everybody who has ever been a teen with all the awkwardness those years impart. It's also quite funny. Readers simultaneously laugh while groaning over these horribly insensitive 'adults' raising Charlie, who is much more adult than they are."
---Susan Christian Goulding,
columnist for the Daily Breeze,
People Mag. Correspondent.

REVIEWS, SUMMARY,
SAMPLE CHAPTER

Rense interviewed about "The Oaks"
in Ventura Star here.

ORDER NOW


---------------------------------------------------
***********************************************************
LESS THAN SATISFYING ENCOUNTERS WITH HUMANITY---ILLUSTRATED.
THE DECLINE OF WESTERN CIVILIZATION. . .
Measured by its attitude.



"The greatest book I've ever read---in the bathroom."---Mike Ball, Glendale, CA.

"You have more 'less than satisfying encounters' than any three other people I know. I've given this some thought and my conclusion is that it is your unhappy fate to be something of a "schmuck magnet." Unpleasant-incompetent-self-aggrandising people enter your close orbit with greater frequency
than the rest of us."
---Bob Ballenger, Encino, CA.
230 pages of LTSEWH's.
WITH ORIGINAL ARTWORK

ORDER HERE
*************************************************************
LINGO CZAR
THE DECLINE OF WESTERN CIVILIZATION---
Measured by its language.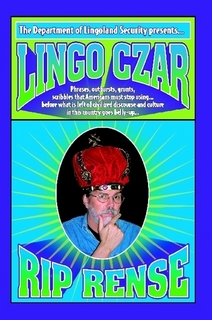 The long-running column (L.A. Times, The Rip Post) is now 210 acid-dripping pages exposing rigidly conformist slang, pin-headed outbursts, 'cool' patois, abominable cliches, infantile drivel, smug rejoinders, mandatory peer-enforced buzzwords and iPhone-speak that Americans are spewing from their 500-word vocabularies as their knuckles hang ever closer to the sidewalk.

ORDER HERE
HERE IT IS: THE MOST IMPORTANT SPEECH MADE BY ANYONE IN THE LAST 60 YEARS. WELL, MAYBE. THE GREAT BILL HICKS.
The Rip Post Interview!
SHIN3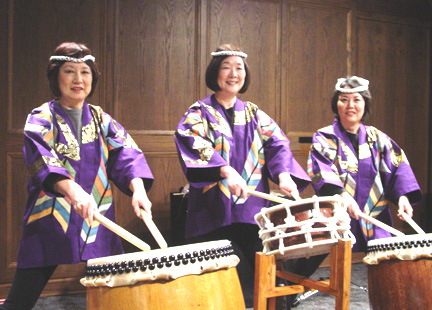 ALL FOR TAIKO, AND TAIKO FOR ALL.
How two educators and a scientist came to
devote themselves to the drum.
HERE
also. . .
DR. HU!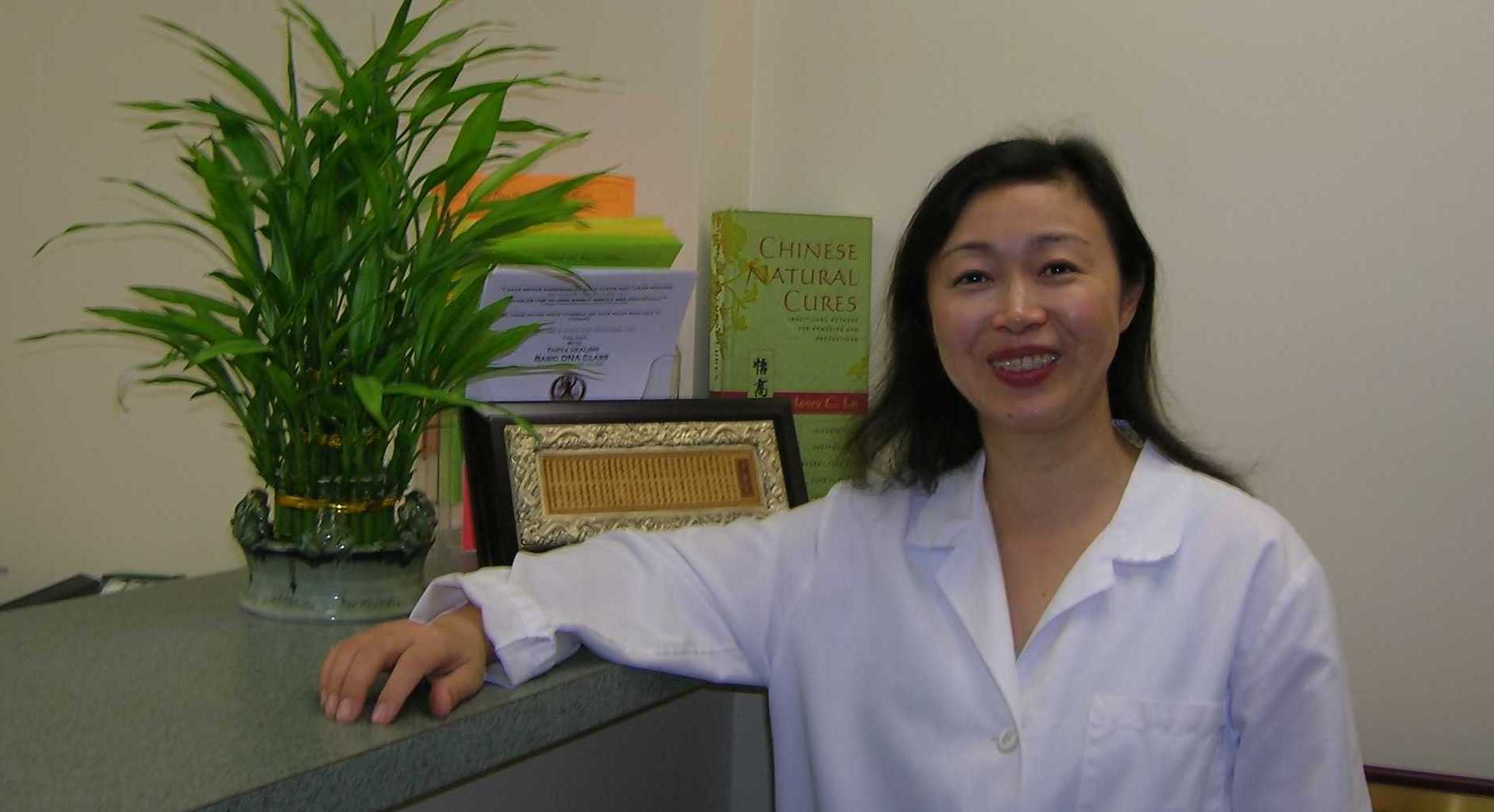 CHINESE MEDICINE DOC EXTRAORDINAIRE!
HERE

AND. . .
SIMON LENG,
AUTHOR OF "WHILE MY GUITAR GENTLY WEEPS: THE MUSIC OF GEORGE HARRISON"

AND. . .
"Mr. Smolin:
teacher, deejay, recording artist--
on Mata Hari, Daktari, high school students, John Donne, the future of the planet, and his album. . .
HERE

plus: 'Breakfast With The Beatles' host Chris Carter, and more HERE
---
© 2002, 2003, 2004, 2005, 2006, 2007, 2008, 2009, 2010, 2011, 2012, 2013, 2014, 2015, 2016, 2017 Rip Rense. All rights reserved.