EXCLUSIVE
TRIBUTE
TO THE ORIGINAL LOS ANGELES DAILY NEWS!

RIPOSTE

by RIP RENSE
---
Letter to Ringo. . .

Dear Ringo,

No complaints. You've done well. You sure have made one hell of a lot of people feel good for one hell of a long time. Thank you. Congratulations on being 76 years old, in great shape, and still playing and singing so wonderfully. I look forward to your 80th birthday tour. Salud!
But. . .
Please indulge a request. Yes, it's entirely selfish, presumptuous, none-of-my-business, and in no way suggests that your body of work is incomplete, or deficient in some way. Who am I, who has never recorded or sung a note (much to the world's good fortune) to say anything critical about those who have? (Well, certain parties excepted, Kanye West.)
Here it is: call Richard Perry. He just might be very happy to hear from you.
You've made a number of lovely, endearing, fun solo albums through the decades, from the standards of "Sentimental Journey" and the country of "Beaucoups of Blues" in the early '70's, to the Mark Hudson pop-rock collaborations, "Vertical Man" and "Ringo-Rama," in the '90's. Your home-produced albums of recent years are swell, uplifting, undoubtedly fulfilling for you.
But. . .
Your crowning album, as I expect you agree, was "Ringo," in 1973, produced by Perry, with a stupendous all-star cast of now-legendary musicians, from Billy Preston to Dr. John to Marc Bolan to The Band to James Booker to Merry Clayton to John, Paul, George. Of course, there is no way to replicate that line-up, or the specific feel of that "piece of plastic we're making," as you termed the affair on the closing track. It was of its time, place, and personnel. Ringo redux? No, it's not quite what I'm suggesting. Or hell, maybe it is.
So please call Perry. Convene a bunch of new all-stars and special guests. Think: Traveling Starrburys.
It's just that Perry had such a feel for capturing and showcasing your unique élan, your Ringo-ness, and it simply has never been equaled. The horn arrangements, the panache, the variety of song---all perfectly suited to you---this was Perry's touch, sensibility, inspiration. There is a joy and celebration and just plain good feeling on Ringo that belongs exclusively to it. Call it a liveliness, lyricism, color---too much to say grandness?---on that album.
While not meaning to make this too melodramatic, the world could badly use a new Ringo right about now.
So please call Perry. Convene a bunch of new all-stars and special guests. Think: Traveling Starrburys. What about: Paul, Jeff Lynne, Bob Dylan, Ry Cooder, Randy Newman, Tom Petty, Jim Keltner, Eric Clapton, Van Dyke Parks, Merry Clayton, Brian Wilson, Klaus Voorman, Gary Brooker, Joe Walsh, Mick and/or Keith, Art Garfunkel, Tina Turner, Don Everly, Garth Hudson, Fats Domino, Darlene Love---there are scores to choose from, still with pipes and chops intact. Maybe Chuck Berry would duet with you, or Jerry Lee Lewis. Whythehellnot? Egos? Nah. Everybody loves to play with Ringo Starr.
Songs? Same formula as the original Ringo. Pick an array of great stuff well suited to your tone, style, temperament, voice, joie d'vivre, je ne sais quoi, and any other applicable French phrases. Co-write a couple yourself with partner(s) of choice. Have a ball. Which brings up the elephant in the room:
Ringo featured collaborations with John, George, plus a song by Paul. It's the only album, famously, that "reunited" The Beatles.
Well, do it again.
Do a Lennon song. There are any number of unreleased demos that could be "finished." Perhaps one strikes your fancy. If not, I humbly suggest a Ringo cover of "Nobody Told Me," a great Lennon tune that never got its due (certainly never got the uniquely rocking Ringo Starr beat.) Or what about his early demo, "I'm in Love?"
Do a Harrison song. There are dozens (literally) of nearly finished George recordings of unreleased songs. Olivia Harrison has spoken of recruiting an all-star cast of George's old friends to finish them, but nothing ever seems to come of this fine notion. Perhaps you can help bring it to fruition, at least with one or two tunes, doing a cover---or yes, even a duet with George. As for Paul, do think he wouldn't write a new song for you?
In terms of recording, you've gone boutique for a number of years, playing small ball. Why not come out with a big splash? Just when nobody is expecting one.
The point is, a Ringo 2 is still possible. It can still be done. This will not be true for many more years. It's a chance, an opportunity, a brass ring whistling by on the old, rickety carousel. Richard Perry has the touch to bring all these factors together with spirit, musical imagination, excellence, and. . .Ringo-ness.
Yes, I am aware that Perry is courageously fighting Parkinson's Disease. Such a project might be just what the doctor ordered for him, and really, for all of us.
Give him a call.

Sincerely,
Rip

RIPOSTE EXTRA!
WHERE IS THIRD BEATLES REUNION SONG? here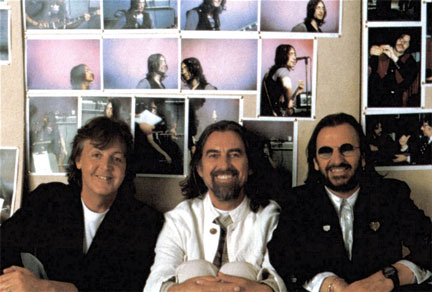 Read "Who's a Whore?" a fun little verse for all sellouts to, I mean investors in. . .China!
here
BRAND NEW!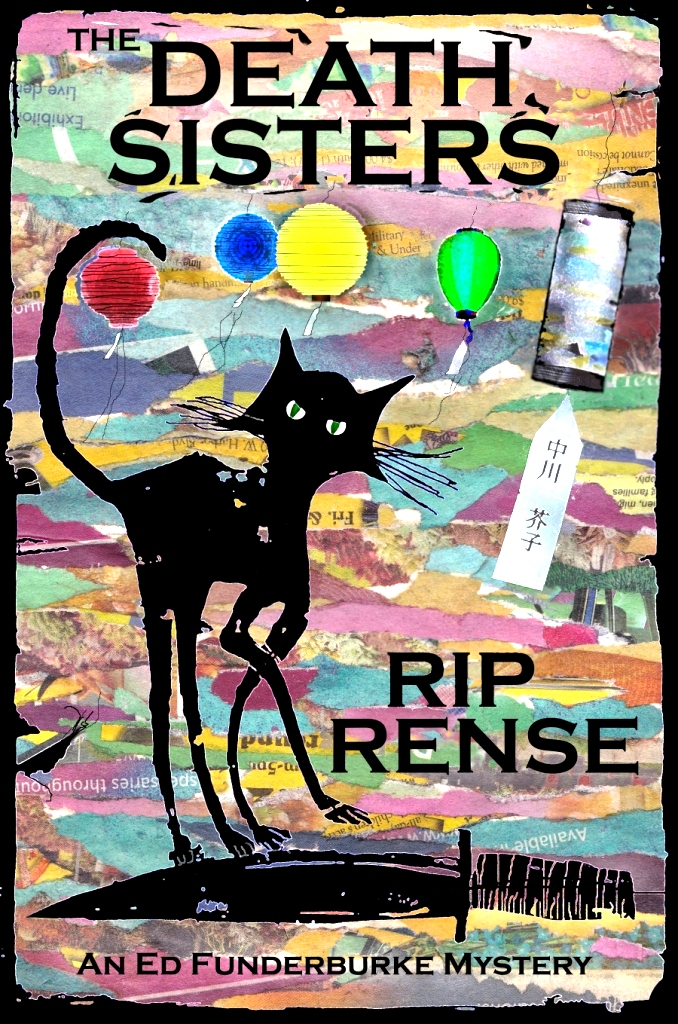 cover by David Allen
order
&nbsp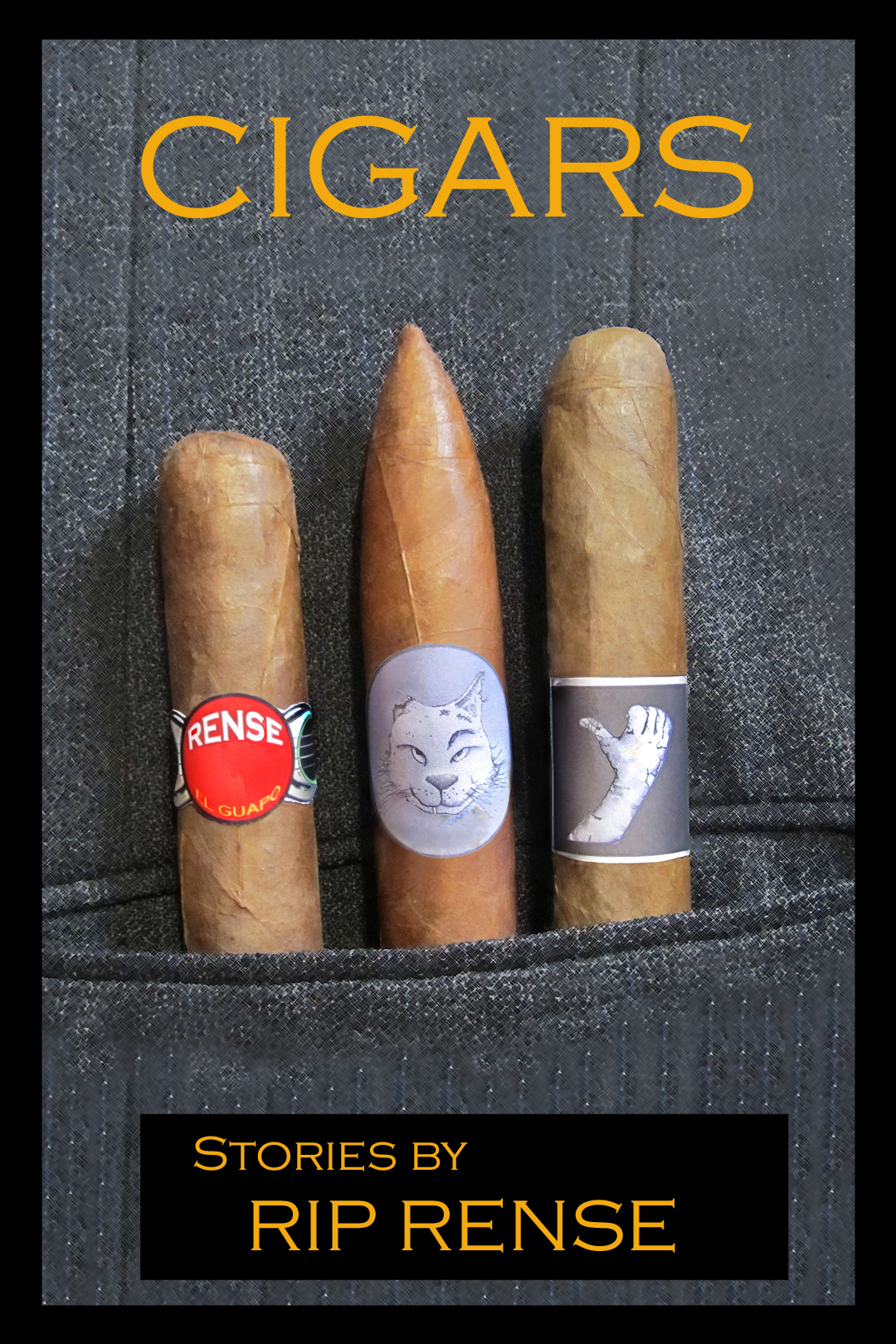 cover by David Allen
Twelve Brilliant New Stories by RR.
order
the greatest grateful dead album
the grateful dead never made.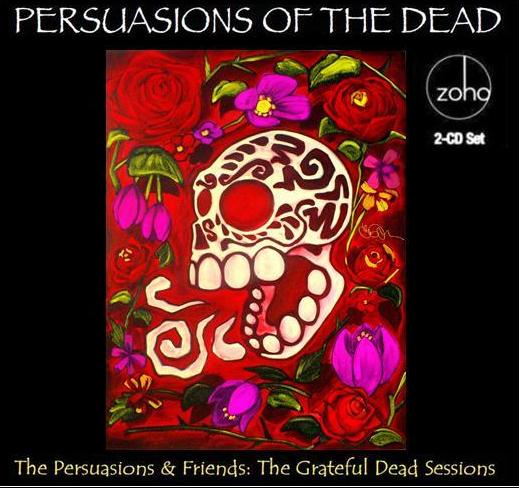 PERSUASIONS OF THE DEAD
20 TRACKS. 2 CDs. 12 GUEST ARTISTS.
The Persuasions, Brooklyn-grown street singers who became the most important and powerful a cappella group in American history, interpret the songs of Robert Hunter and Jerry Garcia of the Grateful Dead. Songs that still are among the most original and engaging in American music.
Sheer poetry, meet sheer melody.

"enchanting!"
---grateful dead lyricist
robert hunter.

produced by Rip Rense
mixed by Marc Doten
cover illustration by Luis Genaro Garcia

SPECIAL GUESTS ARTISTS: Country Joe McDonald, Mark Karan (Ratdog), Jackie LaBranch and Gloria Jones (Jerry Garcia Band), Grateful Dead keyboardist Vince Welnick, Dongming Qiao, James King, Alyn Kelley, Eric Thompson, Peter Rowan, Pete Grant, Mary Schmary.

"Deadheads, take a hit from this double disc dose of the real thing. Persuasions fans, this may be the last time you'll ever hear a Persuasions line-up with original lead, and once-in-a-lifetime talent, Jerry Lawson. . .These tracks are stories that happen to have been set to song, not songs that happen to have a story."
---Jonathan Minkoff, Recorded A Cappella Review Board.

"Album producer Rip Rense calls the marriage of these two acclaimed artists "a surprisingly natural fit." He couldn't be more right. It works because these tracks are more than just covers; they're tributes. Each arrangement is designed to draw something new out of the original. Many of them include actual instruments, such as piano, guitar, and baritone saxophone."
---Nicole Maria Milano, Recorded A Cappella Review Board.

ZOHO ROOTS
AND RENSART PRODUCTIONS

LISTEN TO SAMPLES AND ORDER

THE OAKS
A NOVEL
BY RIP RENSE
"Staggeringly well written. . .sweet. . .funny. . .sad. . .elegaic. . .not a thought nor sentence out of place."
---Keith Snider, San Francisco.

review: ''EDGAR SAWTELLE' VS.
'THE OAKS,'
by Barbara Weeks here.

review:Susan Christian Goulding's
Daily Breeze column on "The Oaks" here.

FLASH! MAN CHAINS SELF TO OAK TREE, READS 'THE OAKS' AGAIN AND AGAIN! here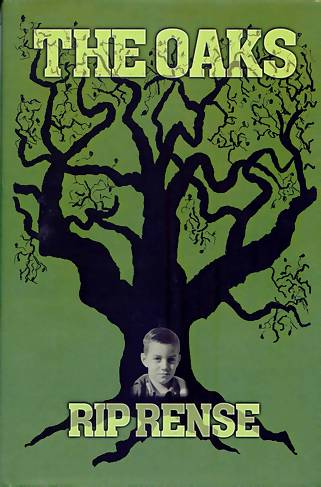 TO ORDER

"I stayed up to finish the last 100 pages."
---Dave Allen, Thousand Oaks.

""This book deserves to be read by hundreds of thousands of people It is a gem that talks to a diverse group of people: those who grew up in dysfunctional families(!); Southern Californians who will love the suburban anecdotes; teens and everybody who has ever been a teen with all the awkwardness those years impart. It's also quite funny. Readers simultaneously laugh while groaning over these horribly insensitive 'adults' raising Charlie, who is much more adult than they are."
---Susan Christian Goulding,
columnist for the Daily Breeze,
People Mag. Correspondent.

REVIEWS, SUMMARY,
SAMPLE CHAPTER

Rense interviewed about "The Oaks"
in Ventura Star here.

ORDER NOW


---------------------------------------------------
***********************************************************
LESS THAN SATISFYING ENCOUNTERS WITH HUMANITY---ILLUSTRATED.
THE DECLINE OF WESTERN CIVILIZATION. . .
Measured by its attitude.



"The greatest book I've ever read---in the bathroom."---Mike Ball, Glendale, CA.

"You have more 'less than satisfying encounters' than any three other people I know. I've given this some thought and my conclusion is that it is your unhappy fate to be something of a "schmuck magnet." Unpleasant-incompetent-self-aggrandising people enter your close orbit with greater frequency
than the rest of us."
---Bob Ballenger, Encino, CA.
230 pages of LTSEWH's.
WITH ORIGINAL ARTWORK

ORDER HERE
*************************************************************
LINGO CZAR
THE DECLINE OF WESTERN CIVILIZATION---
Measured by its language.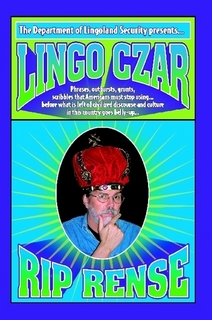 The long-running column (L.A. Times, The Rip Post) is now 210 acid-dripping pages exposing rigidly conformist slang, pin-headed outbursts, 'cool' patois, abominable cliches, infantile drivel, smug rejoinders, mandatory peer-enforced buzzwords and iPhone-speak that Americans are spewing from their 500-word vocabularies as their knuckles hang ever closer to the sidewalk.

ORDER HERE
HERE IT IS: THE MOST IMPORTANT SPEECH MADE BY ANYONE IN THE LAST 60 YEARS. WELL, MAYBE. THE GREAT BILL HICKS.
The Rip Post Interview!
SHIN3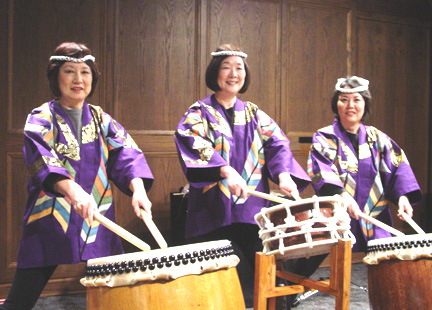 ALL FOR TAIKO, AND TAIKO FOR ALL.
How two educators and a scientist came to
devote themselves to the drum.
HERE
also. . .
DR. HU!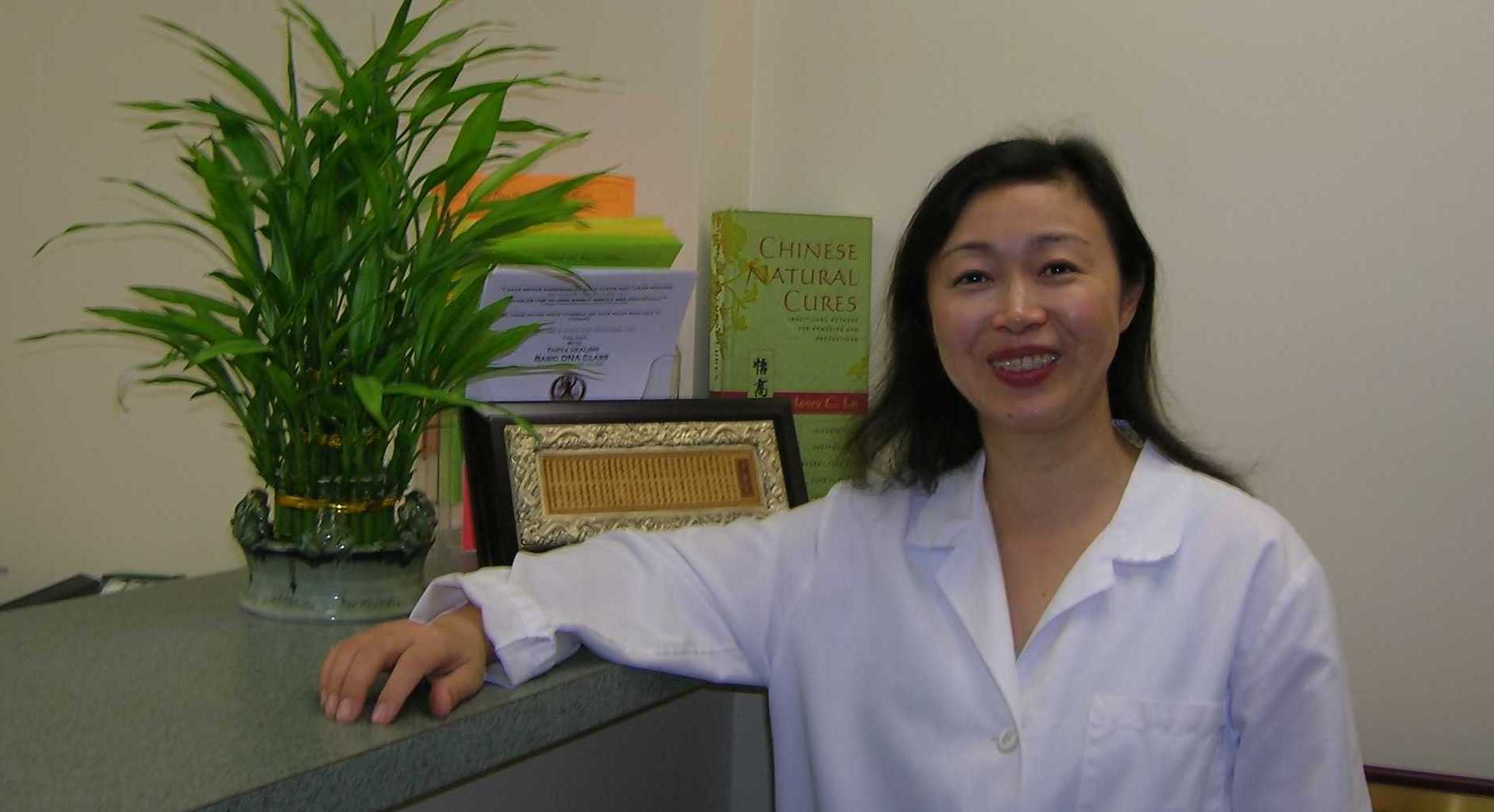 CHINESE MEDICINE DOC EXTRAORDINAIRE!
HERE

AND. . .
SIMON LENG,
AUTHOR OF "WHILE MY GUITAR GENTLY WEEPS: THE MUSIC OF GEORGE HARRISON"

AND. . .
"Mr. Smolin:
teacher, deejay, recording artist--
on Mata Hari, Daktari, high school students, John Donne, the future of the planet, and his album. . .
HERE

plus: 'Breakfast With The Beatles' host Chris Carter, and more HERE