LESS THAN SATISFYING ENCOUNTERS WITH HUMANITY!
INSCRIBED PER YOUR SPECIFICATIONS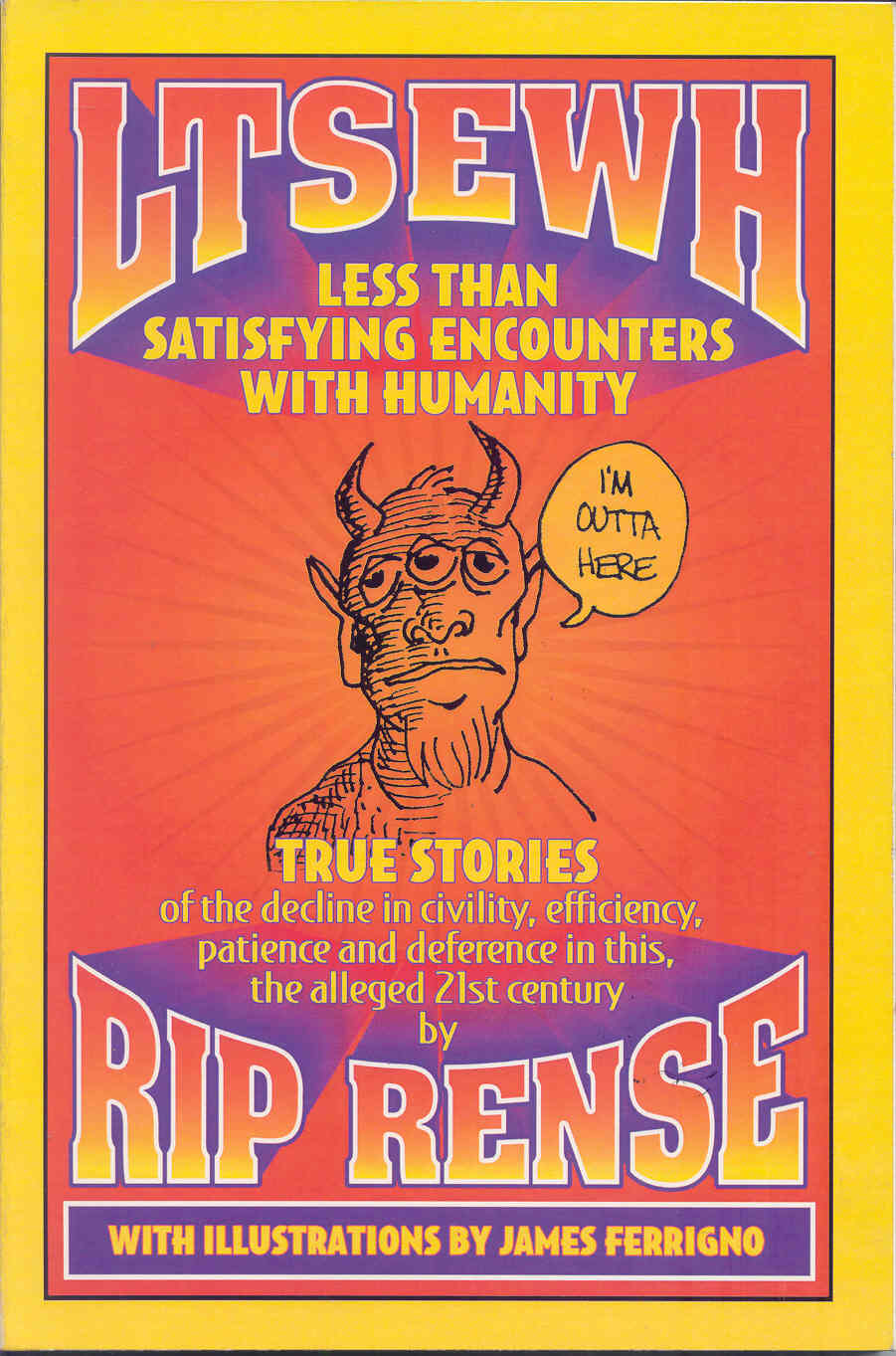 FRONT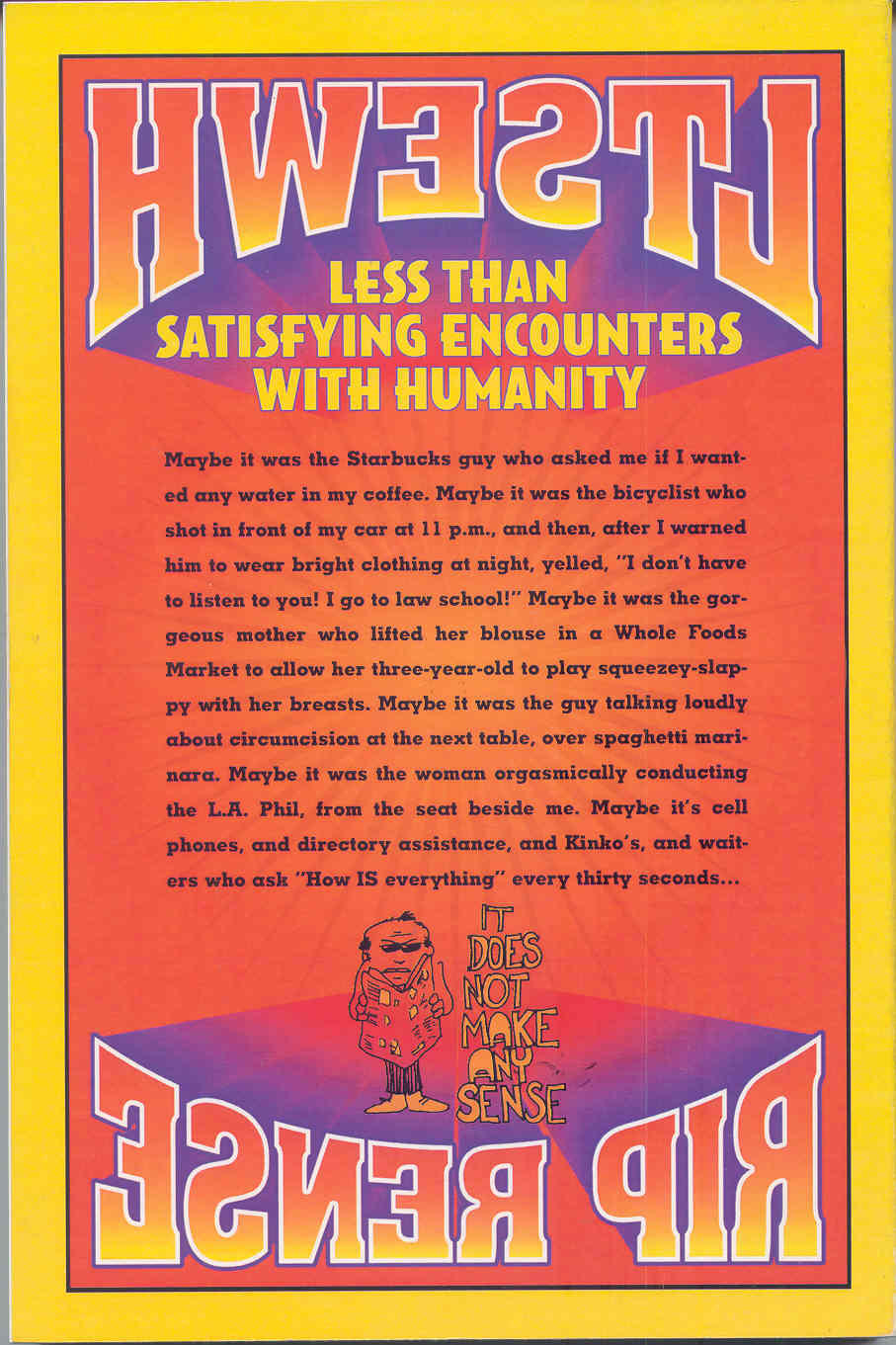 WHAT READERS ARE SAYING:
"One word Rip..... Fantabulous ! Thank you and just had to get back to you... can't put it down. : ) "---John Melenko, CA.

"Don't take it the wrong way but LTSEWH is a great bathroom book."
---Fred Hemmer, FLA.
"Simply the most important book you will read about the decline of Western Civilization, bar none."---Raj Bavnani, CA.
"I must tell you that it's very, very funny!"---June Cameron, CA.

GO BACK TO THE RIP POST STORE BACK TO PAGE ONE