A TERITON TOUR
photos by Rip Rense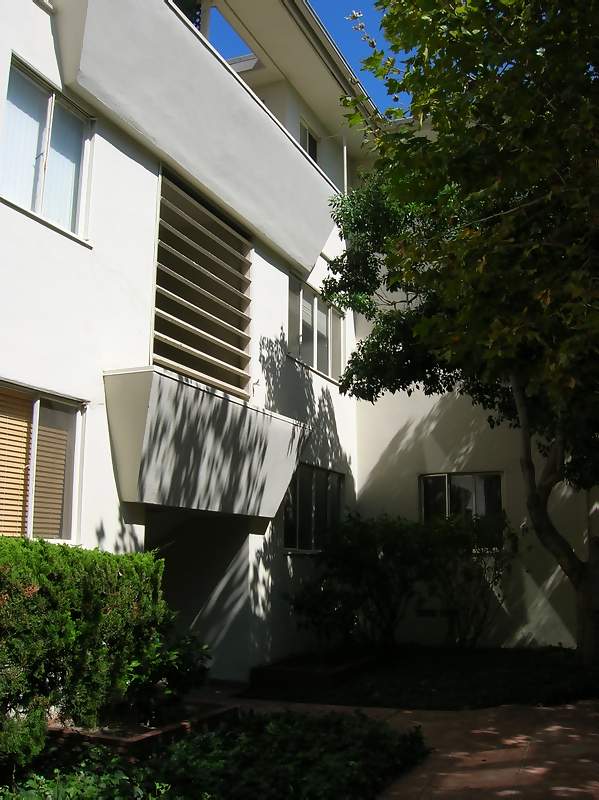 Whole streets of venerable edifices suddenly find themselves cordoned off by temporary chain-link fencing and "notification of pending development" signs. Realtors pronounce time of death, bulldozers remove the corpses. A few escape by dressing up in skylights and double-paned windows and posing as condos, but they won't get away with it for long. Some of the old places, like the Teriton, have held out. . .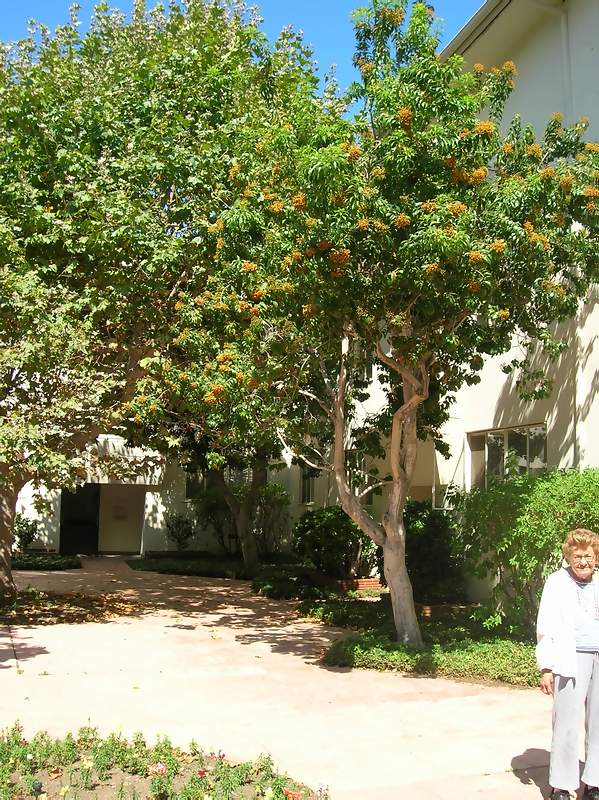 Crepe myrtle, sycamore, flower beds, dappled sunlight, and Kit Snedaker.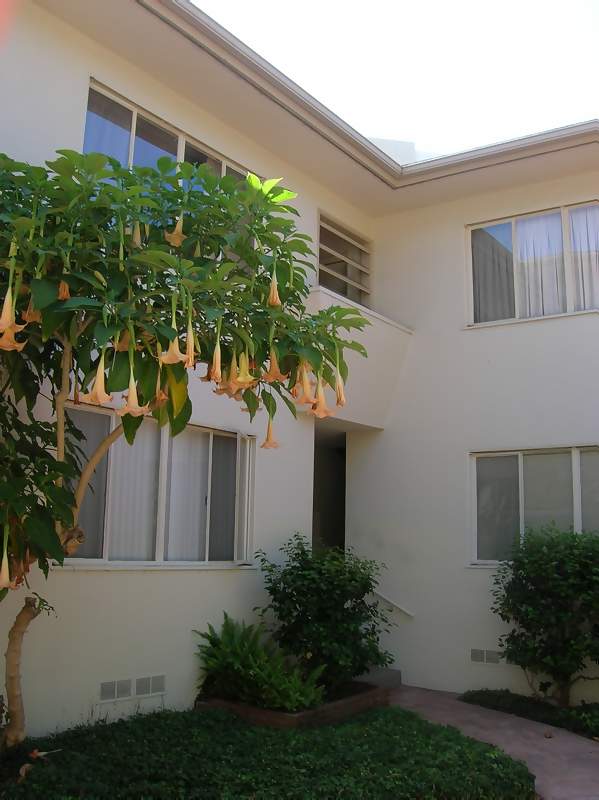 Belladonna trumpets and shady corners. . .Mickey Spillane lived here once. . .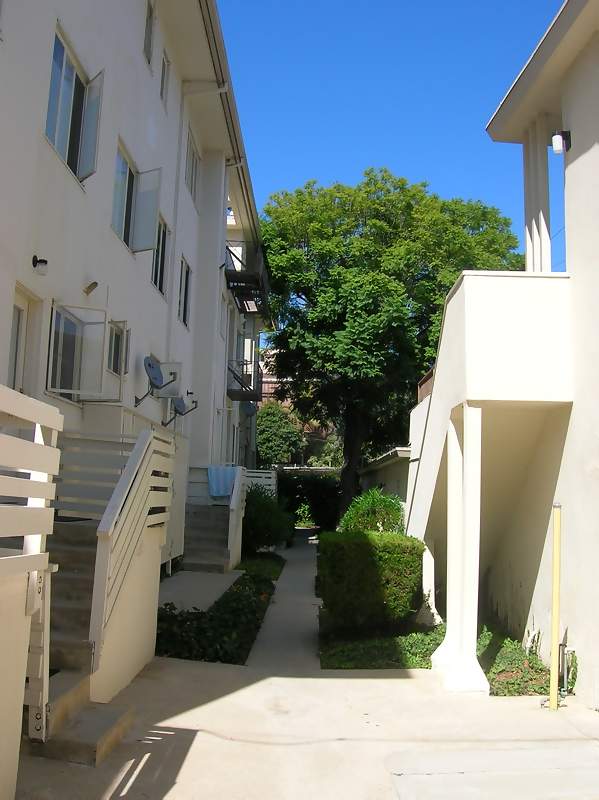 "I love the location. I love living in an older building. I love having an almost fully tiled bathroom. I love the soap dish in the kitchen. I love the linoleum floor in the kitchen that reminds me of my childhood."---Christie Savage.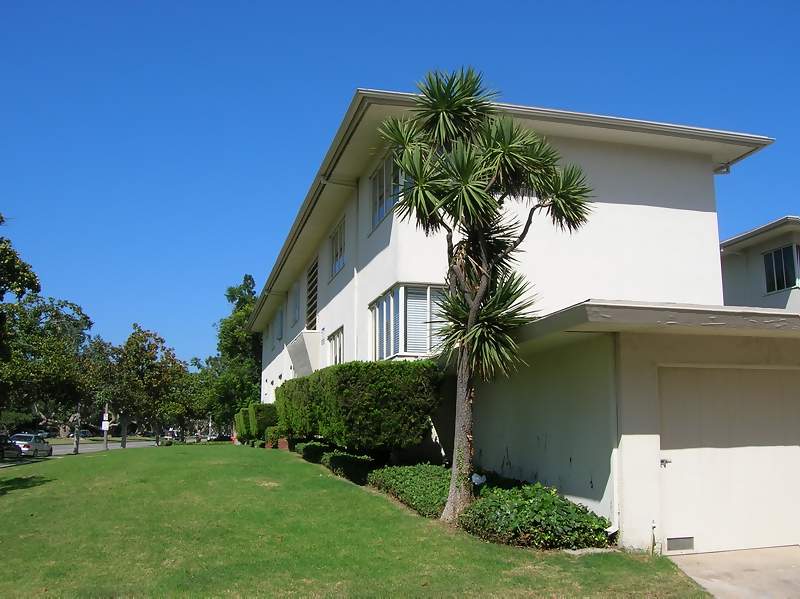 "From a car the southwest approach corner takes on the shape of a ship's prow, while the winged like overhangs contribute to the lofty feel. A clear nod to the rise of the automobile in society and to the fact that the electric trolley cars had only a few years earlier been removed from along San Vicente Blvd.---Louis Scaduto, architect.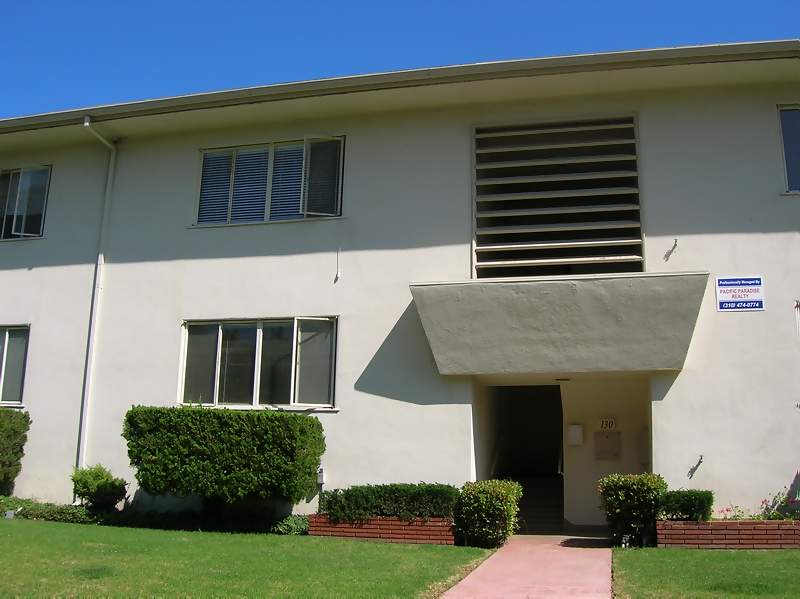 The clean 1949 geometry of Teriton architect Sanford White.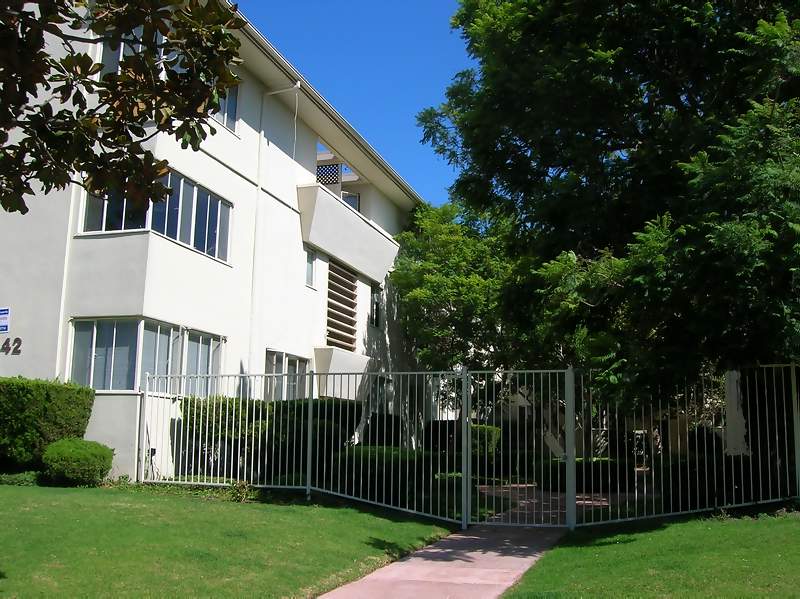 "There is no synagogue, there is no congregation and there is no mission for the 'greater good.' There is simply a nonprofit religious corporation located at an attorney's office that now owns a building that potentially has great value if it can be developed."---Bernard C. Wesson.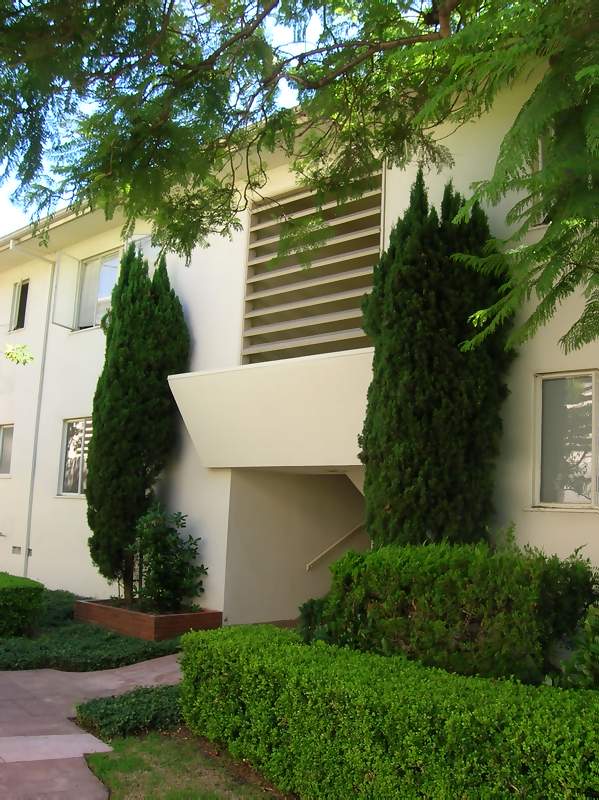 Junipers standing sentry beneath Jacaranda boughs. . .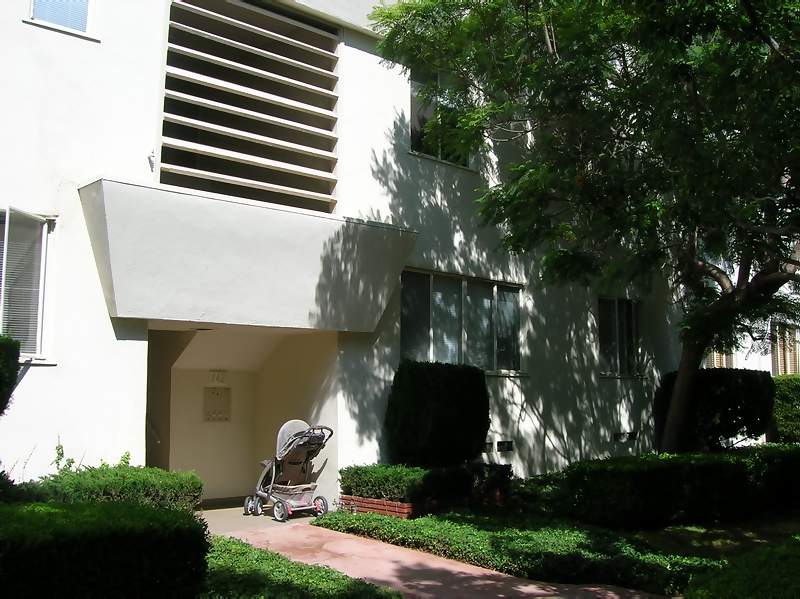 "The Teriton reflects a moment in time when the International Style attempted to equalize varying cultural, social and economic backgrounds in an architectural language."---Teriton resident, architect Louis Scaduto.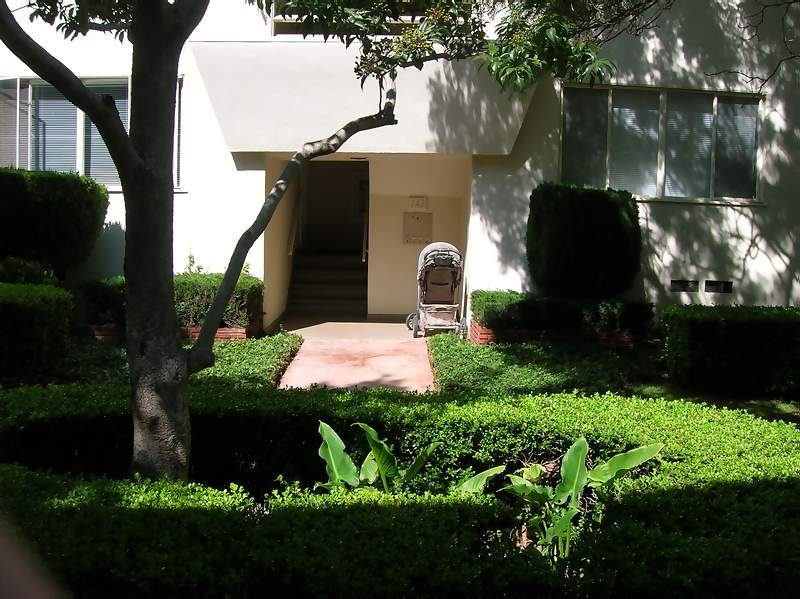 New Teriton memories in the works? Or will they be the last Teriton memories?