Saturdee Opry Links # 99: Grab-Bag Edition
Saturdee Opry Links' Grab-Bag edition is back for you to ignore! Funny thing: every time I reached into the grab-bag, at least for the second half, out came nothing but delights! Treats! Zingy items to lift the spirits! French sopranos, forgotten tenors (well, one), wind-up dolls, waltzes! Ten selections, plus rare Mozart overture and light truffle encore!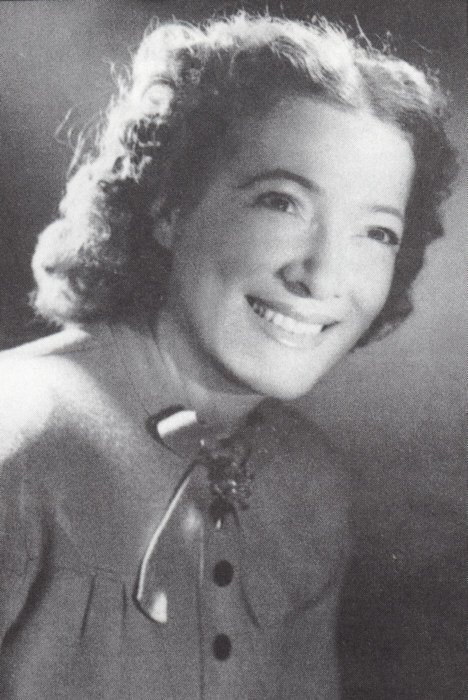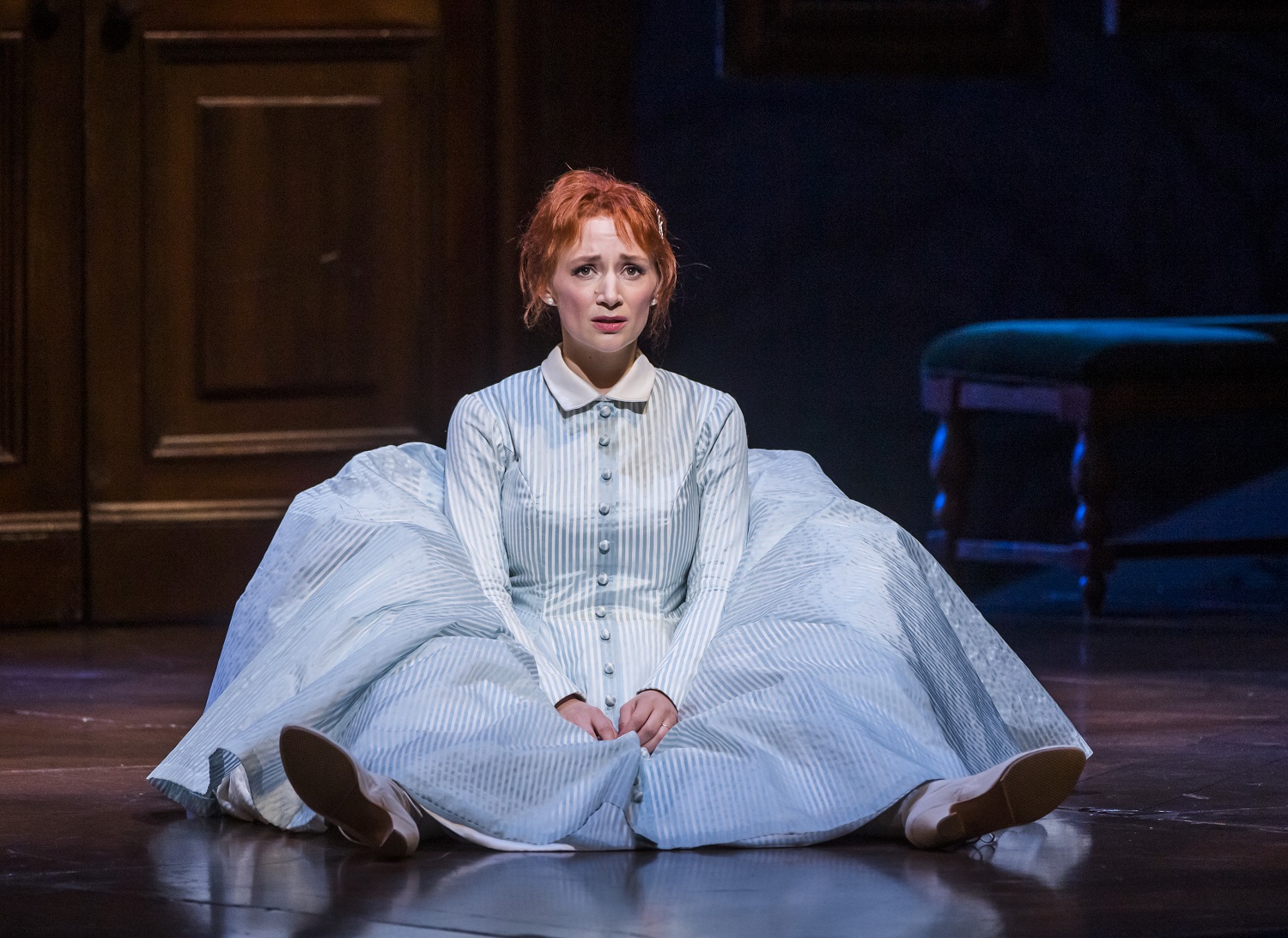 Germaine Feraldy Sabine Deveilhe in "Daughter of the Regiment," by Donizetti.
SATURDEE OPRY LINKS OVERTURE!
Mozart, "Lucio Silla." (Betcha never heard o' that one.)
https://www.youtube.com/watch?v=1sukIWVPRa8&feature=youtu.be
1.
The first aria of the day is a day aria, "Depuis le Jour," or "Since the Day," from "Louise," by Gustav Charpentier. For some reason, I just listened to about seven versions of this, searching for one that was especially good, moving. Couldn't find one! They were all pretty much equally good, though Maria Callas was more involving, persuasive. Still, Callas's technical weaknesses (at least in the recording I heard) were distracting. Renee Fleming's version is predictably delicious, with winning mezzo burnish. But we've all heard her---too easy a fallback. It might be that there is not much room for interpretation and vocal acting in this aria, and that its allure, loveliness are just built-in. In other words, "play it as it lays." So. . .seeing as it is a French aria, I figured on the genetic angle (can I say that?). Here is a forgotten French soprano, one Janine Micheau, who had her day entirely in Europe, and passed away at only 62, in 1976.
https://www.youtube.com/watch?v=QW1vywnE-GM
Setting: a small garden next to the Montmartre, Paris, 1900
Synopsis: Louise, a young woman in love, describes how her life has changed since moving in with Julien. She revels in his love for her and her life which grows better every day.
Translation:
http://www.aria-database.com/search.php?individualAria=1203
2.
What's this? Reached into the grab-bag and got our second "day aria" of the day, the obvious choice of "Un bel di," or "One Fine Day," from Puccini's shattering "Madama Butterfly." One can sit for hours and listen to soprano after soprano on Youtube, finding all manner of magnificent performances. Such is the power of this aria, such is the emotive power of Puccini. To an extent, this is another "play it as it lays" aria. If you can sing the notes, that's about all you have to do. Maria Callas, of course, always brings a little more interpretation to the proceedings, which was her strength. Here she is in 1954, right after she had lost a colossal amount of weight, preceding her shift from spinto soprano to coloratura.
https://www.youtube.com/watch?v=TkgatM3-t4k
Synopsis : Three years have passed since Butterfly's American husband left her. Her servant, Suzuki, tries to convince her that he isn't coming back, but Butterfly is convinced that he will. She sings of the day that he will return. She dreams of him sailing into the harbor and climbing up the hill to meet her.
Translation:
http://www.aria-database.com/translations/butterfly01_unbel.txt
SOL EXTRA!
About Ms. Callas's astonishing weight loss. . .
https://www.onewhodresses.com/library/2016/10/17/does-appearance-matter-the-case-of-la-callas
SOL EXTRA!
For many years, wonderful Hiromi Omura has made a career out of (chiefly) playing Cio-Cio San in the greatest opera houses of the world. Not a bad gig! If you think she just cranks it out, as you might, considering how many times she has played the role, this clip would belie that surmise. I like her deeper mezzo aspect. The "greatest" soprano to sing the role? No, "just" a fine professional.
https://www.youtube.com/watch?v=IOp7VLBYK3s

3.
Prosaically named John Alexander lacked a romantic-sounding moniker, but had a terrific, lengthy career at the Met. He was, in fact, the go-to lyric tenor in the house, from 1961 to 1987 and an incredible 376 performances. Perhaps if he had been named Luciano or Franco, he would be better remembered? Wiki notes that Alexander also had "heft" in his voice that enabled singing a little Wagner and Strauss, but most of his career was spent in lyric territory. Here he is with "Salut! Demeure chaste et pure," from Gounod's "Faust.
https://www.youtube.com/watch?v=l8pWmgwi_mY&feature=share
Synopsis : Approaching Marguerite's house, Faust---an old man turned young by the devil---is struck by the purity of the dwelling and the innocence of Marguerite inside. He then goes on to thank Nature for creating the beautiful angelic creature that is Marguerite.
Translation:
http://www.aria-database.com/translations/faust08_salut.txt
4.
Few singers today provoke more debate than tenor Jonas Kaufmann. In opera discussion groups, he is dismissed by purists as "crap." In the "Forgotten Opera Singers" group on Farcebook, people write, "better to be forgotten." Yet entirely impartial, learned critics---including those whose day job is voice teacher---praise him highly. What's the deal?, as Letterman used to say. For one thing, the fact that he sounds like a baritone is always disorienting. He's a "baritenor," about the most pronounced case I've ever heard. (And not a heldentenor, because he doesn't have that steel quality or soaring upper register, really.) The main complaint is that he sings---especially in quiet passages---with a "covered" voice. This term refers to a particular singing technique where the chin is held down (and, possibly, the nostrils shut off at the back of the throat), and Kaufmann relies heavily on it. As opposed to an "open" sounding voice, where the chin is up, or even back, and the voice seems to have its full release. For my taste, although I enjoy Kaufmann, you can "see behind the curtain" too much for my taste. Anyhow. . .The Met offered $20 COVID lockdown recitals by the world's most popular singers, and Kaufmann kicked it off. Here, from that recital, is "E Lucevan le Stelle," from Puccini's "Tosca" (he really emphasizes the dynamic contrasts; the pianissimos and diminuendos.) I will also include another tenor, so you can really get the contrast and understand how unusual Kaufmann is.
https://www.youtube.com/watch?time_continue=141&v=ZNq2vykBdbQ&feature=emb_title
And here is another enormously popular tenor of our time, Roberto Alagna:
https://www.youtube.com/watch?v=7NeaTIjudHQ
Setting: The ramparts of a fortress
Synopsis: Cavaradossi trades his last possession, a ring, to get a guard to take a letter to the imprisoned Tosca. As he writes the letter, he sings of his love for Tosca and for life.
Translation:
http://www.aria-database.com/search.php?individualAria=305
5.
SOL reached into the old grab-bag just now, and out came this little gem---definitely a sharp right (or up) turn from Jonas Kaufmann. The "bell song" from "Lakme," by Leo Delibes, sung by a coloratura soprano absolutely made for the role, Sabine Devielhe. Wait till she turns her voice into a bell. . .
Setting: A public square in a town in India
Synopsis: Ordered by her father, Lakmé sings the legend of the pariah's daughter. The girl was walking through the forest at night and comes upon a stranger who has been set upon by wild animals. She rings a magic bell that is on her wand and saves the man, who is actually Vishnu, the son of Brahma the Creator. Vishnu takes her up to paradise for saving him.
https://www.youtube.com/watch?v=gMO0KFL3E58
Translation:
http://www.aria-database.com/search.php?individualAria=152
6.
Just because things are so loused up out there, it seems a good idea to have some unadulterated fun. Here is a ham-it-up nicety from Anna Netrebko, having a grand old time with the audience in Franz Lehar's "Meine Lippen, sie küssen so heiss," from the comedy operetta, "Giuditta." Please. Have a rose on me.
My lips, they give so fiery a kiss,
My limbs, they are supple and white,
It is written for me in the stars:
Thou shalt kiss! Thou shalt love!
https://www.youtube.com/watch?v=p_kaOYC_Fww
Translation:
https://www.lieder.net/lieder/get_text.html?TextId=27407
Summary: The alluring Giuditta abandons her husband Manuele, and runs off with Octavio, an army officer, to North Africa. Military obligations intervene, and Octavio leaves Giuditta behind. She becomes a night club dancer, only to be discovered by Octavio, after he eventually deserts his unit. Giuditta is a success in her new profession, but Octavio's self-esteem is destroyed, and he becomes a club pianist. (A strong influence, especially for the North African setting, was the 1930 movie Morocco, starring Marlene Dietrich and Gary Cooper in very similar central roles, she being a singer-dancer, he being a soldier)
7.
The SOL grab-bag has yielded yet another sheer delight. (And more roses, too!) Feel like a waltz, anyone? Here is exquisite Sumi Jo, with Juliet's aria from Gounod's "Romeo and Juliet."
Synopsis : When others speak of marriage to her, Juliet sings that she would like to live inside her dream where it is eternally spring. Me, too! Me, too!
https://www.youtube.com/watch?v=BwEMQArAL1k
Translation:
http://www.aria-database.com/translations/romeo03_je2.txt

8.
What's with the grab bag today? I keep sticking my hand in, expecting some brooding Wagner or heart-rending Puccini, and all I get are confections! Not complaining! It not only came up with "Sempre Libera" ("Always Free") from Verdi's "La Traviata,' but, but Netrebko again. No problem here, as I am a sucker for her elan, even hamming. Exuberance? Could really use some. You? "Free and aimless I must flutter!" Good idea
https://www.youtube.com/watch?v=cFJJ1zFBWgY
Setting: A salon in the house of Violetta after a big party
Synopsis: In the first part of this aria, Violetta muses over the offer of Alfredo's love and wondering if he is her true love after her numerous flings. In the second part, she decides not to worry about her problems and, instead, live only for pleasure and freedom.
Translation:
https://www.opera-arias.com/verdi/la-traviata/sempre-libera/

9.
Yet another little sweet! Here is the perfect coloratura (again) of Sabine Deveielhe. And if I call her a little doll, the PC feminists can fuck off because in this sequence, she actually is a doll (although a life-sized one.) From "Les Contes d'Hoffmann," by Offenbach, this is "Les Oiseaux dans la Charmille" ("The Birds in the Hedges.") Just wind her up. . .
https://www.youtube.com/watch?v=bqR6Ai5ObPw
Setting: The parlor room of Spalanzani the scientist, 19th century
Synopsis: Spalanzani the inventor winds up Olympia the doll to sing for his guests. She sings this song about the birds and how they sing of the young girl of love.
Translation:
http://www.aria-database.com/search.php?individualAria=364

SOL EXTRA!
Interview with Ms. Deveielhe:
https://interlude.hk/sabine-devieilhe-artist-of-the-month/
FINAL BOW:
Another perk to prime pandemic spirits (I hope.) This is terrific Natalie Dessay, whose voice, sadly burned out too young. But here she is at her best, in Bellini's comic opera, "La Sonnambula" ("The Sleepwalker.") This is almost a parody of coloratura singing, so over-the-top is it. But a tour-de-force, nonetheless. Note: As Dessay hits her highest note, she actually rises several feet into the air!
https://www.youtube.com/watch?v=QOB_xXAhFgw
Setting: Near the mill in a Swiss village, early 19th century
Synopsis: After awaking from a sleepwalking episode to find that her love Elvino has decided that she was not unfaithful to him after all, Amina sings of her dissipating sorrow, inspired by Elvino's love.
Translation:
https://www.opera-arias.com/bellini/la-sonnambula/ah-non-giunge-uman-pensiero/

Saturdee Opry Links ENCORE!
To lift hearts, brighten spirits, otherwise drag depressed asses up and out of the Pandemic/Trump muck and mire. . .here is. . .a waltz! A hoary old antique waltz from long ago! No, I have no idea what it means! "Sweet Waltz," the title, is enough for me. And I absolutely love forgotten soprano Germaine Féraldy's face!
https://www.youtube.com/watch?v=A4iRfv8jTE0&feature=share
About Ms. Féraldy:
http://forgottenoperasingers.blogspot.com/2015/06/germaine-feraldy-soprano-toulouse.html