SATURDEE OPRY LINKS 42: High/Low Edition
Starring Cesar Siepi and Mado Robin.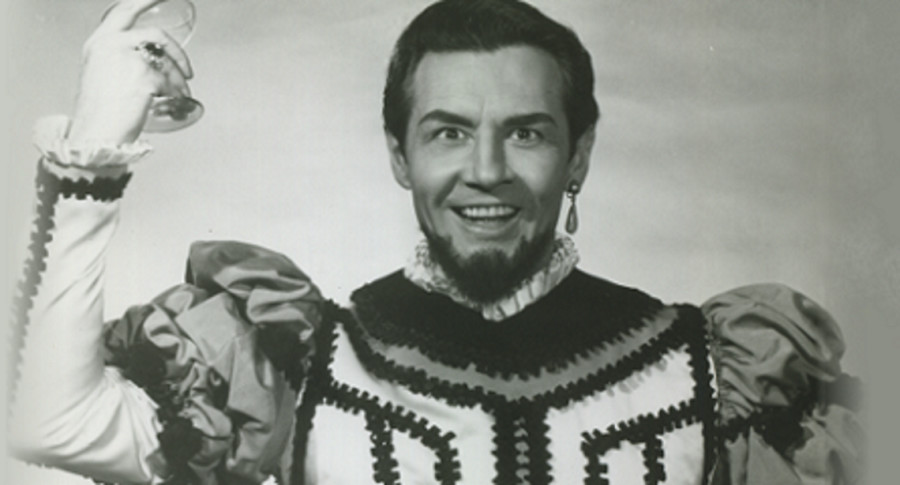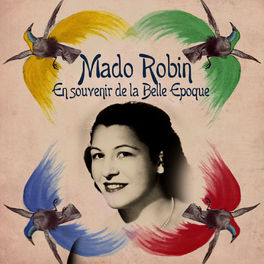 Caesar Siepi Mado Robin

Saturdee Opry Links Overture!
"Marche des Princesses," from "Cendrillon," by Massenet.
https://www.youtube.com/watch?v=Hl_QX9qDyrE

1.
Chubby Checker, emininent philosopher, once posed the question, "How low can you go?" Had he asked "How high can you go," he might have asked this of French soprano Mado Robin, who here sings "Sovra il sen la man mi posa" from Bellini's "La Sonnambula." Not many can do this. Give a listen.
https://www.youtube.com/watch?v=sqyOy3wsaCY
Role: Amina, an orphan who has been adopted by Teresa, engaged to Elvino
Setting: The village green of a village in Switzerland, early 19th century
Synopsis: On her wedding day, Amina sings that she is so filled with joy that she cannot find the words to tell how happy she is.
Sovra il sen la man mi posa,
Palpitar, balzar lo senti:
Egli Š il cor che i suoi contenti
Non ha forza a sostener.
English:
Place your hand
here upon my breast
and feel how wildly it throbs:
that is my heart,
which cannot contain
the happiness it feels.

2.
Now, in answer to Chubby's original question, here is Cesare Siepi with "Seigneur! rempart et seul soutien" from Meyerbeer's "Les Huguenots." There is a long recitativ, followed by the aria, which, shall we say, sinks slowly in the west. (Those of you with no patience may skip to the last minute.)
https://www.youtube.com/watch?v=VM03HIr6r4Q
Partial translation (sorry, this was all I could come up with):
Seigneur! rempart et seul soutien
Du faible qui t'adore,
Jamais dans ses maux un chrétien
Vainement ne t'implore!
English:
Lord! rampart and only support
From the weak who adore you,
Never in his misfortunes a Christian
In vain do you implore yourself!
About the opera:
https://en.wikipedia.org/wiki/Les_Huguenots

Or, if you just prefer to hear the low note, isolated:
https://www.youtube.com/watch?v=RPxU6HFWV98


3.
Cesare Siepi had a career of about 45 years, sang from the mid-40's to the mid-1980's (!), and played over 500 performances at the Met alone. His basso cantante ("singing bass") was gorgeous, singular. And yet there are critics, always. You see, the problem with Siepi was that he was not perfect. Can you imagine that? Not perfect? What a sin! One Peter G. Davis wrote in the 1992 New Grove Dictionary of Opera: that Siepi "could always be relied on for intelligent, consistently professional performances, rather than interpretations of arresting artistic individuality."" Well! What, did Davis want Siepi to play "Don Giovanni" in pink panties? Not everyone is everything, which is a concept unknown to all critics.
Here is Siepi with a little song by Mozart, "Per Questa Bella Mano," probably composed for keeping audiences happy between operatic acts. Live in recital, 1956.
https://www.youtube.com/watch?v=gGOZHfgO5-Y
Translation:
https://en.wikipedia.org/wiki/Per_questa_bella_mano

BY THE WAY, this aria is supposed to be performed with double-bass obligato, as per a particular tradition of the day. Meaning the singer is accompanied not only by orchestra or piano, but also by a very expressive double-bass. Here is an example with Thomas Quastoff and Christopher Anacker. Fun listening.
https://www.youtube.com/watch?v=j-NCHwVq7C8


4.
To call Mado Robin a coloratura soprano is to call the Eiffel Tower a building. Mado Robin was officially a coloratura, but she also was classified a rare "soprano acuto sfogato," meaning a singer with a natural extension into the altissimo area. Altissimo being the lovely Italian word for "very high." Although Robin was greatly encouraged in her musical studies by her parents, and showed enormous early talent, she couldn't quite believe she was good enough for the operatic stage. Even after winning a prominent singing contest in 1937, and even after making records that made her famous in France, it took the persuading of friends to convince her she was fit for an operatic career. Talk about modesty. Here she is, altissimo and all, with the "Bell Song" from "Lakme," by Leo Delibes. Be amazed.
https://www.youtube.com/watch?v=CbocBXzTOIA
Role: Lakmé, daughter of Nilakantha, a divine priestess
Setting: A public square in a town in India
Synopsis: Ordered by her father, Lakmé sings the legend of the pariah's daughter. The girl was walking through the forest at night and comes upon a stranger who has been set upon by wild animals. She rings a magic bell that is on her wand and saves the man, who is actually Vishnu, the son of Brahma the Creator. Vishnu takes her up to paradise for saving him.
Translation:
http://www.aria-database.com/search.php?individualAria=152

For contrast, here is the "normal" voice of wonderful Sabine Devieilhe with the same aria:
https://www.youtube.com/watch?v=gMO0KFL3E58


5.
Cesare Siepi debuted with Verdi's "Don Carlo," at the Met in 1950, two years later assaying Mozart's "Don Giovanni" in the same house. He was quite the don, I guess you have to say. Anyhow, Siepi quickly became the Don Giovanni of his day on opera stages around the world---and on film. Here, in a movie version of "Don Giovanni" released in 1955, he sings "Fin ch'han dal vino," or "Let's get down."
https://www.youtube.com/watch?v=KFHyyVcsRQA
Role: Don Giovanni, who likes the ladies
Setting: The garden of the palace of Don Giovanni
Synopsis: As Don Giovanni arrives at his palace with the peasants awaiting the wedding party of Masetto and Zerlina inside, he declares that there shall be an incredible party with much wine and many women.
Translation:
http://www.aria-database.com/search.php?individualAria=89


6.
Mado Robin did not have a conventional voice, true, and she also did not have a conventionally beautiful voice. This was not a rich, warm coloratura, by any stretch---more thin and vibrato-laden---but it was winning and beautiful in its own way. Although the poor woman only lived to 42, she had enormous recognition in her time, and in many roles, with the Queen of the Night from Mozart's "The Magic Flute," and Delibes' "Lakme," being her signatures. She sang at the wedding of Grace Kelly and Prince Rainier, toured Europe, the U.S., and even Russia. Though anything but a dramatic lyric soprano, she loved Verdi, and took on his "Rigoletto"---and Donizetti's "Lucia di Lammermoor." Her Russia tour appearance in "Rigoletto" at the Bolshoi Theater was a sensation. (She had won her first vocal contest in 1937 with a "Rigoletto" excerpt.) Here she sings "Caro Nome" ("Dearest Name") from that opera.
https://www.youtube.com/watch?v=5bX1KX0kAbE
Role: Gilda, Rigoletto's daughter
Setting: The house of Rigoletto
Synopsis: After the Duke in the guise of a poor student named Gualtier Malde has seduced her, Gilda sings of her new-found love.
Translation:
http://www.aria-database.com/search.php?individualAria=261


7.
As I said, Siepi's Met debut came in 1950, subbing at the last minute in Verdi's "Don Carlo"---no easy trick. What's more, this was a brand-new production marking Rudolf Bing's first season as general manager. Siepi's addition was last-minute, and it saved the day. Seems that U.S. Congress had just passed an act that prohibited visas issued to anyone associated with a totalitarian regime or party, and so the Bulgarian bass Boris Christoff---who had been scheduled to sing "Don Carlo"---was denied entry into the country(!). Siepi, an anti-Fascist who had fled Italy during World War II to live in Switzerland, was immediately green-lighted to take Christoff's place. Such caprices of fate, eh? Why, the story is almost. . .operatic! The infamously prickly Bing, who made salad out of many a singer, loved Cesare. (What a pun!) Here is Siepi, live in 1970, with the despairing "Ella Giammai m'amo" ("She never loved me!") from "Don Carlo."
https://www.youtube.com/watch?v=JjQ9ksODSXE
Role: Philip II, The King of Spain
Setting: The King's cabinet, Madrid, Spain, 1559
Synopsis: Philip realizes that his wife has never loved him and will never love him. He wishes that he could read the minds of others. Alas, though, the crown does not allow him this power and he will only be at peace when he dies.
Translation:
http://www.aria-database.com/search.php?individualAria=568


8.
It would have been something to have heard a duet between the unique voices of Mado Robin and Cesare Siepi. There is nothing on Youtube to this effect, but there is a duet between Robin and another basso profundo, Leonard "Liquid Smoke" Warren. Robin and Warren sound surprisingly great together in the duet from Verdi's "Rigoletto," "Tutte le feste al tempio...Sí, vendetta!", live at the Met in 1954, in wonderful form. Both would be gone in a mere six years.
https://www.youtube.com/watch?v=x93wN0qdjW8
Summary:
The plot of "Rigoletto" is far too complicated for me to meaningfully summarize here. Gilda is the daughter of the hunchbacked court jester, Rigoletto, and the Duke of Mantua is a womanizer in love with her. Here, Gilda confesses that the Duke has used her, and Rigoletto swears vengeance. It ends badly!
Translation:
http://www.beverlysillsonline.com/text/l_rigoletto01.htm

Mado Robin Bio:
http://www.operavivra.com/artists/sopranos/mado-robin/


9.
In 1985, nearing the end of his career, Siepi performed a concert of duets with Mirella Freni. Here is "La Ci Darem la Mano," from Mozart's "Don Giovanni." He was sixty-five here, still sounding great.
https://www.youtube.com/watch?v=j1UIMSG0HjU
Full concert: https://www.youtube.com/watch?v=OAQ5RPtWwVk
Synopsis : Don Giovanni attempts to seduce the peasant girl Zerlina. Zerlina almost capitulates but is prevented from going off with him by Donna Elvira, who has already fallen to the wiles of Giovanni.
Translation:
https://en.wikipedia.org/wiki/L%C3%A0_ci_darem_la_mano

Cesare Siepi Bio:
http://www.operavivra.com/artists/basses/cesare-siepi/


FINAL BOW:
Goes to Mado Robin, with her highest recorded note---probably the highest recorded note by anyone, ever. Said to be a C7 over high C, for those of you keeping score at home. This is (part of) the mad scene from "Lucia di Lammermoor," by Donizetti, and the final notes certainly help make the scene convincing. "Spargi d'amaro pianto" or "Sprinkle with bitter tears."
https://www.youtube.com/watch?v=pCgSrtz7OtQ
Setting: The hall of Lammermoor Castle
Synopsis: After searching for the ring that Edgardo threw away when he found she had married Arturo, Lucia sings that she will wait for Edgardo in heaven, a promise she soon makes good.
Translation:
http://www.aria-database.com/search.php?individualAria=167


Saturdee Opry Links Encore!
Late in his career, Cesare Siepi succeeded Ezio Pinza in "South Pacific." The show flopped, but the NYT called Siepi "the richest and best cultivated vocal instrument on Broadway" since Pinza, which was certainly true.
https://www.youtube.com/watch?v=JtNBNMQz3Sg




Back to Opera Links