Saturdee Opry Links # 113: Italian Balcony Edition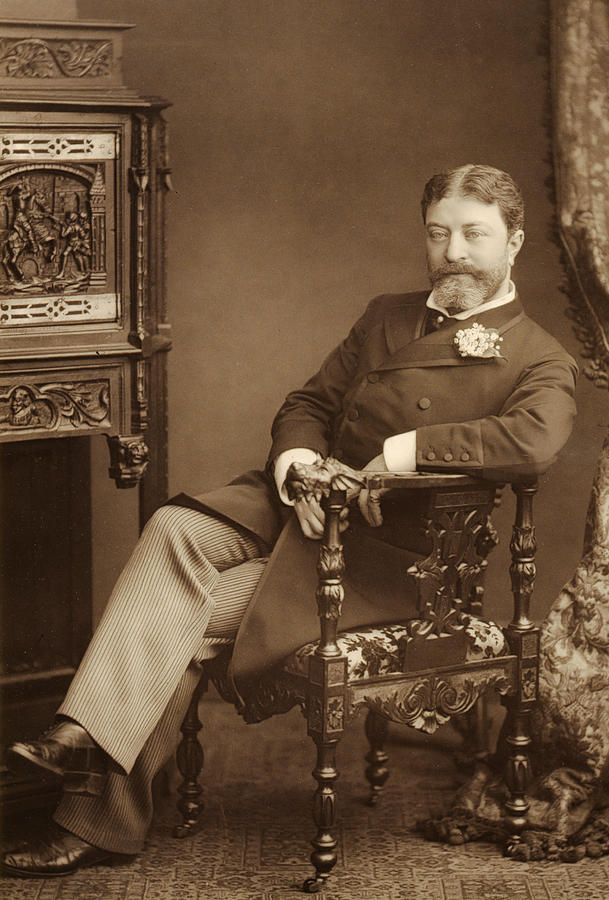 Paolo Tosti, great composer of Neapolitan song.
Saturdee Opry Links Overture
"The Barber of Seville," by Rossini.
https://www.youtube.com/watch?v=qlrqdMXM0u0
1.
Today's Saturdee Opry Links opens with a tribute to those poor, wonderful people in Italy who are singing from their balconies, in an effort to comfort the sick around them. What a tender, poignant serenade. Here is the great Neopolitan song, "La Serenata" ("The Serenade"), by Paolo Tosti, as sung by Luciano Pavarotti.
Fly, o serenade:
My beloved is alone,
with her beautiful head hidden
under the sheets:
O serenade, fly.
O serenade, fly.
Full translation:
https://www.lieder.net/lieder/get_text.html?TextId=112599
https://www.youtube.com/watch?v=0AnDogL2RPw

SATURDEE OPRY LINKS EXTRA!
ITALY'S QUARANTINED BALCONIES COME ALIVE WITH SONG
This is the most moving opry link you will see today, and maybe ever.
https://www.youtube.com/watch?v=DDRiINXik00

2.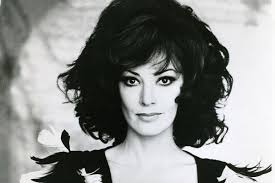 Anna Moffo
The great soprano, Anna Moffo, was a nice Italian girl from the little Italian village of. . .uh. . .Wayne, Pennsylvania. The daughter of immigrants, she was offered a Hollywood deal after graduating high school---such was her allure and beauty. But she had smarts, enough to instead opt for the Curtis Institute of Music in Philadelphia. Ms. Moffo went on to a spectacular career, performing at the Met for 17 seasons, Europe, all over the world. She even "went Hollywood" a little, but in Italy, where she hosted "The Anna Moffo Show" on TV for two seasons. Here she is with the astonishingly beautiful, "Ah! Non credea mirarti," a song to flowers, from "La Sonnambula," by Bellini. (The aria starts at 2:08 in the clip.) "Oh, I didn't believe to see you so quickly extinct, o flowers. . ."
https://youtu.be/XuC25v_tzOAfeature=share
Setting: Near the mill in a Swiss village, early 19th century
Synopsis: While sleepwalking, Amina prays for Elvino and then sings her sorrow. She remembers the engagement ring that he took from her when he believed she was unfaithful to him.
Translation:
http://www.aria-database.com/search.php?individualAria=678

SOL EXTRA!
And here's an entire episode of "The Anna Moffo Show."
https://www.youtube.com/watch?v=s1UVAmsIYcs

3.
Are there any Italians who do not sing? Legendary bass-baritone Cesar Siepi (who hits one hell of a low note in this aria) is another one of those singers who was largely self-taught, if you can imagine such a thing. Born in Milan (his year of birth is debated between 1919 and 1923), he began singing as a member of a madrigal group. His fledgling operatic career was interrupted by World War II. Still, he debuted in a small role in Verdi's "Rigoletto" in 1941 in Venice, but being an opponent of the fascists, he fled to Switzerland. His career took off after the war. Here is a great clip of Siepi, singing "O tu Palermo" from "I Vespri Siciliani," by Verdi.
https://www.youtube.com/watch?v=zezMbmgbmmM&feature=share
Synopsis : Jean Procida is returning to Sicily after an absence to attempt to gather help to free Sicily from the oppression of the French. He sings of his love for his country and how he went from place to place trying to get help although everyone said that they would only give help if the Sicilians revolted against the French.
(Bad) Translation:
O you, Palermo, adored land,
Of my green years - laughter of love,
Raise your forehead so outraged,
Your recovery - greatest splendor!
I have been to foreign countries,
castles, cities. . .
Respond with mercy!
Sicilians! where is the valor?
Come on, rise to victory, to honor!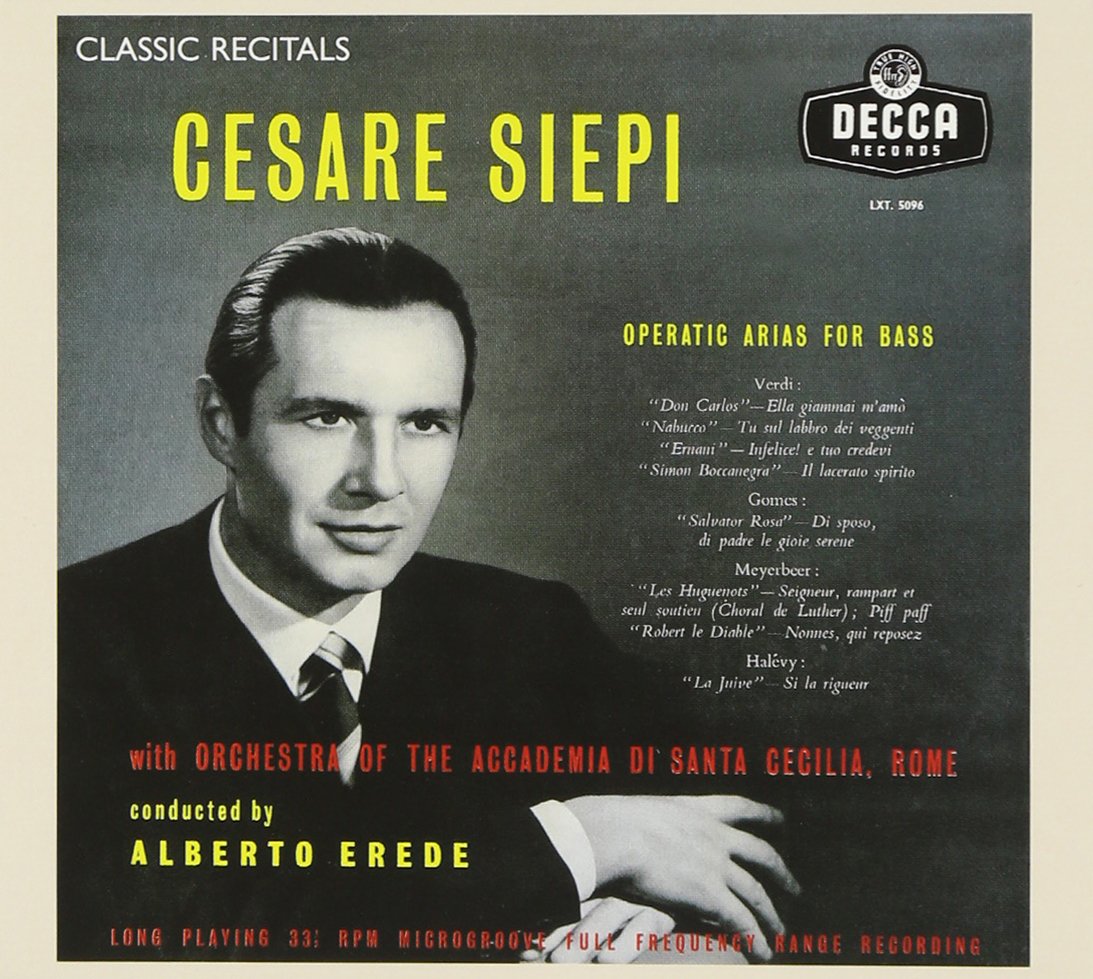 4.
Well, the sun just peeked through the rainclouds for the first time in several days, and even though one overdoses on sunshine in L.A., it's always a glorious thing when it returns, even from a brief absence. And so here is another beloved Neopolitan song, undoubtedly among those ringing out from balconies now in the tragic neighborhoods of Italy. "Mattinata," or "Morning," written by Ruggiero Leoncavallo and his moustache. Here is the great Mario Lanza, a cappella (without accompaniment!)
"The dawn dressed in white
already opens the door to the great sun;
Day already caresses with his rosy
fingers the many flowers!"
https://www.youtube.com/watch?v=C0QE1G5uJnA
Full translation:
https://lyricstranslate.com/en/mattinata-morning.html-0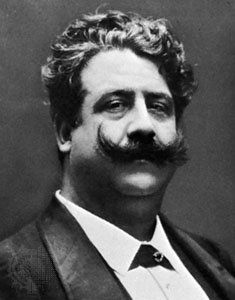 Ruggiero Leoncavallo and Moustache
5.
Something familiar and joyful to lift the spirits. A beautiful production of Verdi's "La Traviata" from the Met with Diana Damrau and Juan Diego Florez. You know it, you love it, you can't live without it: "Libiamo ne' lieti calici," or "Let us drink from goblets of joy!" Hear, hear.
Setting: A late-night party at the house of Violetta Valery
Synopsis: Alfredo is convinced by Gastone and Violetta to show off his voice. He sings (as this title suggests) a drinking song.
https://www.youtube.com/watch?v=afhAqMeeQJk
Translation:
http://www.aria-database.com/search.php?individualAria=311

6.
So you thought you only hear the sweep-you-off-your-feet melody from "O Mio Babbino Caro" in that aria? You sit corrected! It is also quoted in this magical tenor aria from the same opera, Puccini's comic farce, "Gianni Schicchi." This is the irrepressible, incredibly gifted Vittorio Griogolo, with "Firenze è come un albero fiorito." ("Florence is like a flowering tree.") Note: aria begins at 1:00.
Setting: The bedroom of Buoso Donati, Florence, Italy, 1299
Synopsis: After telling his family that he has called for Gianni Schicchi to help them regain their inheritance, he proceeds to sing them a noble song which extolls the virtues of Florence and that Gianni Schicchi embodies all of them.
https://www.youtube.com/watch?v=3q0_wRllZyU
Translation:
Florence is like a flowering tree
which in the Piazza dei Signori has a trunk and branches,
but the roots, new forces bring
with clear and fruitful yield!
And Florence sprouts and skyrockets
balances and towers!
The Arno, before running to the mouth,
sings, kissing Piazza Santa Croce,
and his song is so sweet and so sonorous
that the brooks came to him in chorus!
So come down, learned in arts and sciences,
to make Florence richer and more splendid!
And of Val d'Elsa down from the castles,
welcome Arnolfo to make the tower beautiful!
And come Giotto from the wild,
and the brave merchant Medici!
Enough with petty hatreds and ripostes!
Long live the people and Gianni Schicchi!

7.
Attention, people who "don't like opera!" This is for you! Okay, we had one a cappella rendition today---Mario Lanza singing "Mattinata." Here, in the spirit of those great Italians now singing their hearts out from windows and balconies in virus-stricken neighborhoods, is another a cappella---unaccompanied---opera selection. And it's two, two, two mints in one! Yes, first the terribly moving paean to friendship, "Au fond du temple saint," from Bizet's "Pearl Fishers," and then, yes, the "greatest hit" "Flower Duet" from Delibes' "Lakme." Don't ever say that I don't occasionally pander to mainstream tastes. Both done by a nifty Chicago group.
https://www.youtube.com/watch?v=PeJZDp9JfZ0
"Au Fond Du Temple Saint:"
Synopsis : Nadir and Zurga have reunited after Nadir has been wandering in the jungle for years. At one time, Zurga and Nadir were friends but their friendship broke up over the Brahmin priestess Lщяla, whom they both loved. They discuss their old grudges against each other but they declare that the strife their disagreements have caused in the past is no longer an impediment to their friendship.
Translation:
https://www.opera-arias.com/bizet/les-p%C3%AAcheurs-de-perles/au-fond-du-temple-saint-(pearl-fishers-duet)/
Annnnd. . .
"Flower Duet," AKA "Dôme épais le jasmin" ("Dome of Jasmine"):
Synopsis : After Lakme's father leaves them, Lakme and Mallika sing of the beauty of their surroundings while preparing to bathe in the stream that runs through the section of secluded garden surrounding them.
Translation:
https://www.opera-arias.com/delibes/lakm%C3%A9/viens-mallika/

8.
Another "ode to joy" can't hurt, eh? Especially another drinking song. But to call this a mere "brindisi" (drinking song) does not do it justice. This quartet is so surpassingly, intoxicatingly beautiful as to leave one in a puddle of tears. In sheer appreciation of beauty. Is that gushing enough for you? Think I exaggerate? Give a listen to the heavenly "Bevo al tuo fresco sorriso," ("I drink to your fresh smile") from "La Rondine," by the human miracle who was Puccini.
Synopsis: Ruggero offers a toast: Let us drink to love! The two couples drink, then Ruggero toasts Magda. "I drink to your fresh smile. I drink to your profound desires and to your lips, which have uttered my name." (Bevo al tuo fresco sorriso) To Magda, this evening is a fulfillment of her dream. She is supremely happy. Lisette and Prunier exchange thoughts of love for each other. Prunier even tells her that she is the first who has spoken to his heart. Ruggero and Magda swear to be with each other forever.
I'm going to post TWO versions: the first a recent Metropolitan Opera performance with then-married Roberto Alagna and Angela Gheorghiu, and the second a wonderful performance from Italy in 1958---with English subtitles.
Met Version:
https://www.youtube.com/watch?v=RMWJqtLNIfc
Italy Version:
https://www.youtube.com/watch?v=HJQIfzwV5Ps

9.
There are a million recordings and video clips of the love duet from Puccini's "Madama Butterfly," and in their way, each is wonderful. How could it be otherwise? The beauty is in the notes. And yet, what different people do with these notes is endlessly interesting. This is why knowledgeable opera buff types (of which I am not one) endlessly discuss which is the "greatest" performance of this or that, and why. That's all well and good, but you know, when a performance grabs you, it just grabs you, right? This is not the "greatest," but it's captivating, and most likely the fact that the two singers were deeply in love with each other at the time figures into it. Roberto Alagna and Angela Gheorghiu are fairly shattering in this concert performance of "Vogliateme bene," from act one. With English subtitles.
https://www.youtube.com/watch?v=BCg3yWwQGsU
Synopsis:
In 1904, a U.S. naval officer named Pinkerton rents a house on a hill in Nagasaki, Japan, for himself and his soon-to-be wife, "Butterfly". Her real name is Ciocio-san (from the Japanese word for "butterfly" (蝶々, chōchō, pronounced [tɕoꜜːtɕoː]); -san is a plain honorific). She is a 15-year-old Japanese girl whom he is marrying for convenience, and he intends to leave her once he finds a proper American wife, since Japanese divorce laws are very lax. And yet, at the same time, he is heavily smitten, intoxicated with Butterfly's beauty, and the beauty of the culture. The wedding is to take place at the house. Butterfly had been so excited to marry an American that she had earlier secretly converted to Christianity. After the wedding ceremony, her uninvited uncle, a bonze, who has found out about her conversion, comes to the house, curses her and orders all the guests to leave, which they do while renouncing her. Pinkerton and Butterfly sing a love duet and prepare to spend their first night together.

FINAL BOW:
A couple years ago, an anonymous woman stood alone in the Piazza Duomo in Florence, Italy and sang "Chi il bel sogno di Doretta" ("Doretta's Glorious Dream") from Puccini's "La Rondine" ("The Swallow"). Here is her performance, in memory of all the Italians---and all others around the world---who have recently died from the horrid virus.
https://www.youtube.com/watch?v=WGa57Z-O1tg
Synopsis:
At a Paris cocktail party hosted by the courtesan Magda, the poet, Prunier, expounds his theories on love. Magda's friends Yvette, Bianca and Suzy playfully mock him, while Lisette, Magda's maid, tells him he does not know what he is talking about. Prunier takes offense and Magda orders Lisette to leave. Prunier maintains that no one is immune to romantic love and sings the first verse of his latest song about a woman named Doretta, who rejected a king as her suitor because of the value she placed on true love. He does not know how to finish the song, so Magda takes over and provides the second verse: she recounts how Doretta falls in love with a student. Magda's guests are charmed by her performance.