Saturdee Opry Links # 110: Gounod Special!
Saturdee Opry Links' Gounod Special features Beelzebub, Julie Andrews, a dead marionette, forgotten tenor Georges Liccioni, singing soldiers, women driven mad by jewelry, and more, more, more!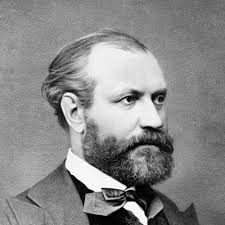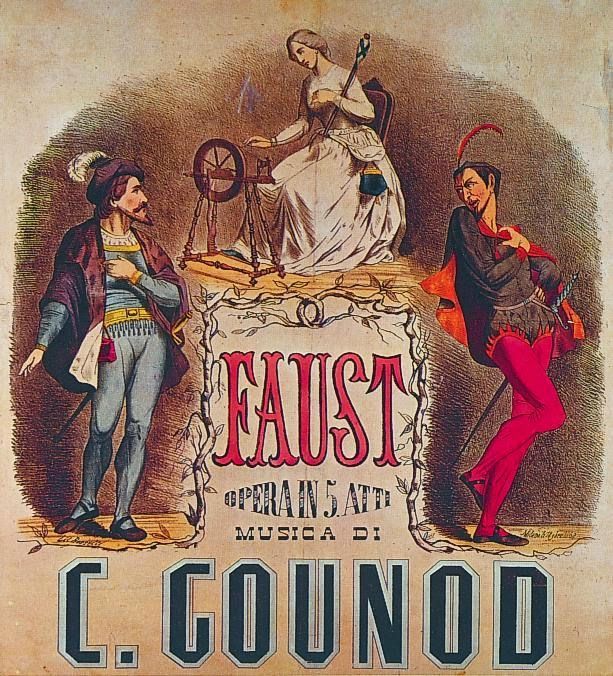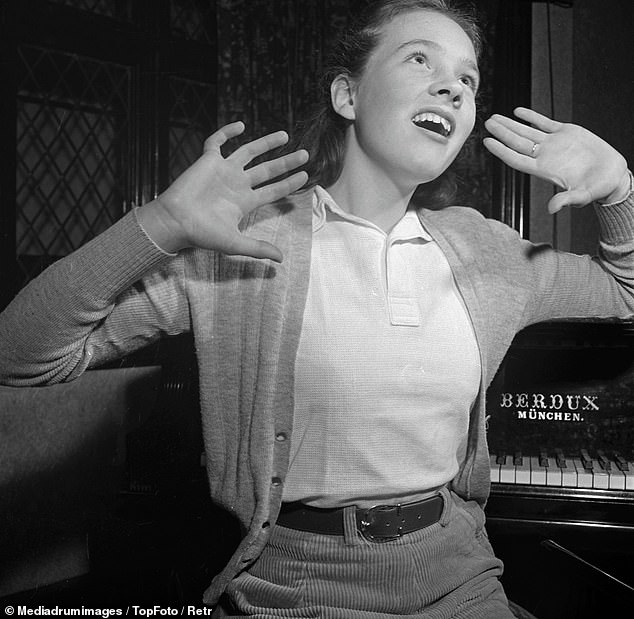 Charles Gounod Gounod's "Faust." Julie Andrews
1.
Charles Gounod's great work, "Romeo and Juliet," opens with a touch of Beethoven (listen for it), and then a touching prologue, sung by chorus. It's a table-setter, to borrow a bland term, in which the chorus explains the Montague and Capulet situation, and the ultimate fate of the two lovers. The whole scene and music are quite lovely and moving.. Just watch the first 5:44 or so of this nice Loyola University of New Orleans production, to get the idea.
https://www.youtube.com/watch?v=GvgE91MkoOw
Translation:
CHORUS
Verona, of old, saw two rival families,
the Montagues and Capulets,
in their endless feudings, fatal to them both,
staining with blood the thresholds of their palaces.
Like a rosy ray gleaming in a stormy sky,
Juliet appeared, and Romeo loved her!
And both of them, forgetting the name that outraged them,
were fired by a selfsame love!
Fatal destiny! Blind passions!
These star-crossed lovers paid with their lives
for the ending of the century-old hatreds
that witnessed the birth of their love!
FRENCH:
CHŒUR
Vérone vit jadis deux familles rivales,
Les Montaigus, les Capulets,
De leurs guerres sans fin, à toutes deux fatales,
Ensanglanter le seuil de ses palais.
Comme un rayon vermeil brille en un ciel d'orage,
Juliette parut, et Roméo l'aima !
Et tous deux, oubliant le nom qui les outrage,
Un même amour les enflamma !
Sort funeste ! aveugles colères !
Ces malheureux amants payèrent de leurs jours
La fin des haines séculaires
Qui virent naître leurs amours !
2.
Romeo, as we know, compares Juliet's beauty to the sun. Not sure if he would do so in blazing California right now, where the sun ranges from satanic reds to anemic oranges and pale whites (paging Vladimir Nabakov). But you take Romeo's point! From Gounod's fine adaptation of Shakespeare, "Romeo et Juliette," here is the glorious aria that corresponds to the "But, soft! what light through yonder window breaks? It is the east, and Juliet is the sun." This is "Ah, Leve toi Soleil," or "Rise, oh sun!" I think we need a French tenor for this French opera. . .Here is the the great lyric tenor (now possibly a spinto), Juan Diego Florez, in a concert performance.
https://www.youtube.com/watch?v=0T3t1u6LIBc
Setting: Juliet's balcony at the Capulet estate, Verona, Italy, 14th century
Synopsis: Romeo has escaped from his companions in search of Juliet's room. He finally spies her on her balcony and sings of her beauty which is like the sun. The words are almost exactly translated from Shakespeare's Romeo and Juliet.
Translation:
http://www.aria-database.com/search.php?individualAria=560
AND, if you want to hear how a master fades a high note, listen to this:
https://www.youtube.com/watch?v=t_IOsYUle_M
3.
Charles Gounod (Sharl Goo-NO) wrote twelve operas, but only two or three remain in the repertory today. Still, he was enormously influential in the mid-19th century, and Debussy said his music represented the "essential French sensibility." Whatever exactly that was/is. As you listen to "Romeo et Juliette," you are liable to notice how integrated is the mood of the music and the way it illustrates the story---and complements the singers. Not every opera feels "of a piece" in this way, and "Romeo. . ." is an example of one that very much does. The music is not as expressive, certainly, as verismo opera that would come along in a few decades, but it has an elegance and ardor that effectively underscores action and story. Plus: it grows on you! (That's a big deal for impatient listeners like me.) For my money, not a potent boast, I prefer his pure music to Verdi's. So here is the other "big aria" from "Romeo et Juliette," "Je Veux Vivre," or "I want to live." Also known as "Juliet's Waltz," this is intended to capture the joie de vivre of a young girl in the bloom of life---and love. And it does---with acrobatic flights of coloratura and trills galore! A minor masterpiece, this, here sung in concert by Sumi Jo:
https://www.youtube.com/watch?v=BwEMQArAL1k
AND on stage by Diana Damrau, where the physicality and dancing make it even more difficult. Don't try this at home, kids!
https://www.youtube.com/watch?v=UEopBZgkSq8
Setting: The Capulet's ballroom, Verona, Italy, 14th century
Synopsis: When others speak of marriage to her, Juliet sings that she would like to live inside her dream where it is eternally spring. (Good idea!)
Translation:
http://www.aria-database.com/search.php?individualAria=559
4.
SOL doesn't usually throw in love duets, as they are, shall we say, not subtle (and translations are often difficult to find.) But every time one is posted here, it seems to capture the fancy of female SOL followers, so here is an exception. It's the, oh, consummation scene, from "Romeo et Juliette," and it is very. . .not subtle. (But very beautiful.) I will furnish two examples because the better one is a little fuzzy, picture wise. Here are Roberto Alagna and Anna Netrebko, with English captions:
https://www.youtube.com/watch?v=rywOPSlNWLc
AND Rolando Villazon and Nina Machaidze (sharper picture):
https://www.youtube.com/watch?v=HLZU9IsQ7Rc
Note how the orchestration so adroitly, if melodramatically to jaded modern ears, reflects the emotions of the scene. This is
"Va! je t'ai pardonné" ("Go! I forgive you.")
Translation:
https://www.opera-arias.com/gounod/romeo-et-juliette/va-je-t%27ai-pardonn/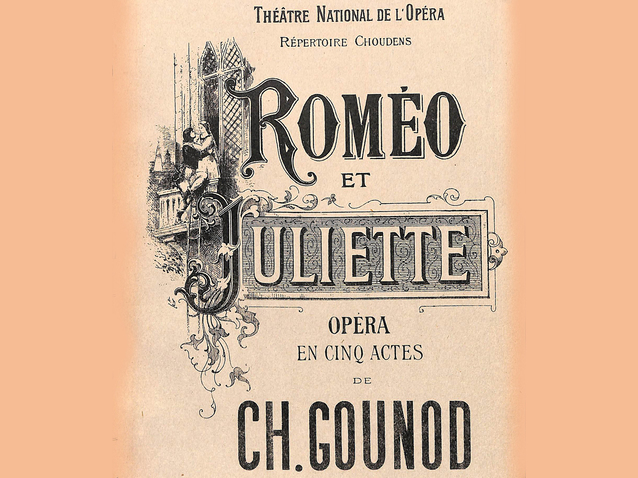 SOL EXTRA!
Nah, you say, I don't know who Charles Gonad or whatever his name was! I don't know anything about classical music or opera! Wrong, of course. By virtue of television, movies, and cartoons, you actually have a general classical music knowledge, if a disorganized one. What? What's he on about? Only this: here is a piece by today's featured opera composer, Charles Gounod, that everyone knows. Courtesy of a particular film director. . .
https://www.youtube.com/watch?v=qKi01rPexBI
Still not familiar? Try this:
https://www.youtube.com/watch?v=Fmeb-f4pthA
5.
Gounod had a soft spot---and a facility for---choruses, in his operas. Here is one everybody knows, from his masterwork, "Faust." Yes, that's right, even you, who has never listened to an opera in your life, will know this music. This is the rousing soldiers' chorus from act four of his monumental five-act work.
Synopsis:
After being made pregnant and seemingly abandoned by Faust, Marguerite has given birth and is a social outcast. She sings an aria at her spinning wheel ("Il ne revient pas"). Siébel stands by her. The scene shifts to the square outside Marguerite's house. Valentin's company returns from the war to a military march ("Déposons les armes" and "Gloire immortelle de nos aïeux", the well-known "soldiers' chorus"). Siébel asks Valentin to forgive Marguerite.
https://www.youtube.com/watch?v=LW-6HMenF74
More about the opera:
https://en.wikipedia.org/wiki/Faust_(opera)
Translation:
CHORUS OF SOLDIERS
Yes, it is a pleasure in every home
To tell the children, noiselessly shuddering,
The old men and the young girls
About war and its battles!
Immortal glory
Of our ancestors,
Be loyal to us,
Let's die as they did!
And under your protection,
As victorious soldiers,
Direct our steps, kindle our hearts!
For you, fatherland,
Defying Fate,
Your warlike sons
Have faced death!
Your holy voice shouts to us:
Forward, soldiers!
Sword in hand, rush into the fray!
Immortal glory, etc.
Let us hasten back to our homes!
We are awaited, peace is now made.
No more sighing! Let us hurry!
Our country holds out its arms to us!
Love smiles on us, we are love's darlings!
And more than one heart flutters silently
At the memory of our battles!
Immortal glory, etc.
6.
"Faust," written in 1859, predated "Romeo. . ." by eight years. The two operas are really the only two "survivors" of Gounod's output of twelve. Critics said that his music became less interesting as he aged, seeming to aim for a simpler conceit, but winding up with less impact. My guess is that there is some truth to this, but that there is also some very worthwhile music left among the unperformed operas. And the five-act "Faust" is a tour-de-force. Gounod first read Goethe's novel around 1839, while on a three-year scholarship to study in Italy, and immediately began sketching music for a "Faust" opera. It was twenty years before he managed to complete it (!), with several lesser operas finished in that interim. So in a sense, this project might have been his greatest life inspiration and magnum opus. We all know the "Faust" story, of course, how Donald Trump sold his soul to the devil in exchange for a permanent combover. Here is the first of many fine arias in the opera, from act one. The legendary French tenor, Georges Thill, intones the lament. What? Sounds melodramatic? Well, he's contemplating suicide, fer crissakes! And in the end, he calls for help from. . .Old Scratch!
Synopsis:
Faust, an aging scholar, determines that his studies have come to nothing and have only caused him to miss out on life and love ("Rien! En vain j'interroge"). He attempts to kill himself (twice) with poison but stops each time when he hears a choir. He curses hope and faith, and asks for infernal guidance.
https://www.youtube.com/watch?v=SAvStgL849A
Translation:

FAUST:
Nothing!
In vain do I question, through this zealous vigil,
Both Nature and our Maker;
No voice comes to murmur in my ear
Some word of comfort!
I have pined, sad and lonely,
Unable to break the fetters
Which still bind me to this world!
I see nothing! I know nothing!
Nothing! Nothing!
He closes the book and stands up.
The sky lightens! Dark night melts away
As the new dawn advances!
Another day! Another day grows bright!
O Death, when will you come
And shelter me beneath your wing?
He takes a phial from the table.
Well, since Death shuns me,
Why should I not go to him?
Hail, O my last morning!
Fearless, I reach
my journey's end;
And I am, with this potion,
The sole master of my fate!
He pours the contents of the phial inside a crystal beaker. As he is about to drink, girlish voices are heard outside

YOUNG GIRLS
outside
Ah!
Lazy girl, who are
Still slumbering!
The day already shines
In its golden cloak.
The bird already sings
Its careless songs;
The caressing dawn
Smiles on the harvest;
The brook prattles,
The flower opens to daylight,
All Nature
Awakens to love!

FAUST
Idle echoes of human bliss,
Go your way!
Go by, go by!
O you, my forefathers'cup, so often filled,
Why do you thus shake in my hand?
Again he raises the beaker to his lips.

HARVESTERS
Dawn calls us back to the fields;
One can scarcely see the lark
Soaring and suddenly diving down
In the deep azure of the sky!
Fair is the weather, fair the earth;
Blessed be God!

YOUNG GIRLS and HARVESTERS
Blessed be God!

FAUST
putting down his beaker
God! God! God!
He drops back in his armchair
But what can this God of their s do for me?
Will he give me back love, youth and faith?
A curse on you, O human pleasures!
A curse on the fetters
Which have me grovelling on this earth!
A curse on all that deceives us,
Idle hope which speeds away with the hours,
Dream of love or of battle!
A curse on happiness, a curse on science,
Prayer and faith!
A curse on you, patience!
Satan, come to me!

7.
The devil has a magnificently cynical aria in Gounod's "Faust" (and another great one in Boito's version of "Faust," entitled "Mefistofele"). This is "L'veau d' or," or "The Golden Calf," a condemnation of Wall Street---I mean, the human greed---that Beelzebub exploits with glee. Listen to Gounod's terrific, swirling, witchy music as natty Satan tells it like it is. The baritone is Rene Pape. With English subtitles.
Setting: A celebration in a public square in a German city, 16th century
Synopsis: Appearing in the midst of a celebration by Valentin, Wagner, and their student friends, Mèphistophélès sings a song about greed and men's susceptibility to it. He finishes by singing that Satan is behind it all.
https://www.youtube.com/watch?v=xRuGNal1ie0
AND, BECAUSE I know you will want to hear this again, here is a great old clip with. . .Ezio Pinza! Correct, he who sang, "Some Enchanted Devilish Evening."
https://www.youtube.com/watch?v=mAk1XSdslTM
Translation:
http://www.aria-database.com/search.php?individualAria=372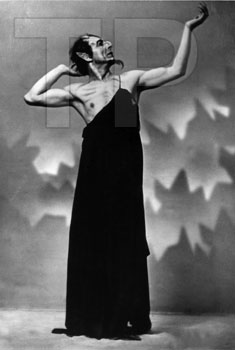 Ezio Pinza as "Mefistofele"

SOL EXTRA!
Gounod, as previously mentioned, excelled at writing orchestral music, with two credible symphonies on his resume. Here is yet another piece of Gounod music that you know, though you don't know it. Huh? This is the ballet music he added to "Faust" in 1869, long after its completion. (People liked operas to have ballets in them, at the time.) Don't think you know it? Go to 8:21.
https://www.youtube.com/watch?v=Hw8KrqwipRw
Here is the "big tenor aria" from Gounod's "Faust," and it is exactly that: a stupendous exercise in expressive lyricism. For my money, a lousy boast, Nicolai Gedda has a great voice for it. I love his naturally bright, tenor-y timbre, let alone his lyrical polish and beam-of-light high notes. This could well be the greatest thing Gounod ever wrote, and it is competitive with all the great tenor arias in the repertory. This is "Salut, demeure chaste et pure," from act three. (Apologies for the stupid set, which looks like the backstage of an opera house.)
Setting: The garden of Marguerite in a German city, 16th century
Synopsis: Approaching Marguerite's house, Faust is struck by the purity of the dwelling and the innocence of Marguerite inside. He then goes on to thank Nature for creating the beautiful angelic creature that is Marguerite.
https://www.youtube.com/watch?v=R4yqbPFmIWc
Translation;
http://www.aria-database.com/search.php?individualAria=373
9.
"The Jewel Song," from Gounod's "Faust"---another classic aria---is similar to "Juliet's Waltz" from his "Romeo et Juliette," which came eight years later. Both begin with a trill, and both are waltzes full of girlish elan. (Don't believe it? Scroll back and compare!) Never mind that the jewels were, of course, left by The Devil in order to facilitate Faust's seduction of Marguerite! Diamonds are a girl's best friend, right? The poor girl becomes deluded by her newfound "bling." Here, with English subtitles, is Angela Gheorghiu on stage at the Met (waltz part of aria begins at 3:20) followed by a concert performance by beguiling Anna Moffo.
Setting: The garden of Marguerite in a German city, 16th century
Synopsis: Marguerite has found a casket of jewels at her door. She has never had jewels of any sort and she tries them on and looks at herself in the mirror. She imagines that others do not recognize her and believe that she is actually a princess. She also thinks of Faust and sings that if he could see her now, he would find her truly beautiful.
Gheorghiu:
https://www.youtube.com/watch?v=cYlYLU39wEM
Moffo:
https://www.youtube.com/watch?v=KSJLY5Oap1 I
Translation:
http://www.aria-database.com/search.php?individualAria=375


FINAL BOW: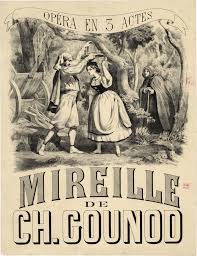 "Mireille" is the third of Gounod's operas that survives, but to a lesser degree than "Faust" and "Romeo et Juliette." Why should you care, you ask? Do you love beautiful music? There's your answer. This was written after "Faust" and before "Romeo," in 1864. Based on Frédéric Mistral's poem, "Mirèio," the five-act work more or less bombed in its premiere---with haughty critics accusing Gounod of "Wagnerism" and excessive length. So the poor composer knocked it down to two acts, added a happy ending, and voila---the critics loved it. Real sophisticates, they! Here is the most popular tenor aria from the opera, and a lovely one it is: "Anges du Paradis," or "Angels of Paradise." It is sung wonderfully here by forgotten tenor Georges Liccioni, and if you glean from his name that he was both French and Italian, you're close: he was French-Corsican. You could argue that he brings both a French vocal quality and Italian ardor to the proceedings, which I think is just right. This is a great rendition. (He died in 2013 at age 81.)
https://www.youtube.com/watch?v=uYmmKwZpRN8
Translation:
VINCENT:
My heart is filled with black forebodings!
Who detains her? Why is she not here?
Angels of Paradise, cover her with your wings!
Up in heaven, spread your cloak above her!
And you, fiery summer sun,
Have mercy on her youth, spare her beauty!
I saw her in my dream
On the heath where a fiery breath blows,
Running alone towards the beach,
Pale, her brow bent under the glare of the blue sky,
Invoking the Holy Women and God!
Angels of Paradise, etc.
Saturdee Opry Links Encore!
Okay, kids, here's a kid---specifically, 13-year-old Julie Andrews, singing "Juliet's Waltz," or "Je Veux Vivre" (see today's opry liink # 3) from Gounod's "Romeo et Juliette." (Thanks to Sei Shohara for this find.)https://www.youtube.com/watch?v=qnXcab0t96U
Setting: The Capulet's ballroom, Verona, Italy, 14th century
Synopsis: When others speak of marriage to her, Juliet sings that she would like to live inside her dream where it is eternally spring. (Good idea!)
Translation:
http://www.aria-database.com/search.php?individualAria=559