Saturdee Opry Links # 104: Gone Too Soon Edition!

All right, boxing fans, today's Saturdee Opry Links is put to bed, as the old newspaper expression had it. Today's far too taxing edition---singers who died too young---is here for your enthusiastic ambivalence. Overture! Purple Lights! Ten selections! Extras! Guns! Adultery! Booze! Insanity! Evil! Annnnnd. . .Encore! Get a glimpse into the lives of people whose adventures and achievements were far more interesting than yours! Be moved by the sound of their prematurely stilled voices! Have a banana! Or don't! Or do! Or don't!
https://youtu.be/bY-zmJ1VCQI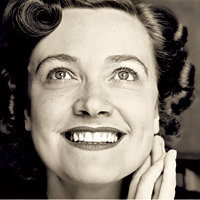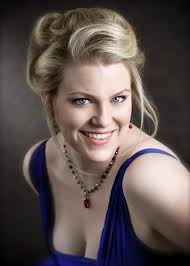 Kathleen Ferrier Erin Wall Traian Grosevescu


Saturdee Opry Links Overture.
"La Gazza Ladra," by Rossini
Opera singers must cope with a million variables, right? Not just in terms of technique, which is a lifetime project, and not just in terms of career success, politics, insane competition, aging, vocal cord polyps, tenors with garlic breath, etc. Take this guy, for example, Traian Grozavescu, a stylish Romanian tenor back in the twenties. He survived WWI as an artillery officer, and then shot, so to speak, to stardom in the opera world. Renowned for his rakish good looks, he sang under such famed conductors of the era as Richard Strauss and Toscanini. Everything was going right for him: roles, fame, vocal prowess, women. Yes, he liked the ladies, and who can blame him? He was a triple threat: wine, women, and song! Grozavescu toured Europe to great acclaim, debuting at the Vienna State Opera as "Rodolfo" in Puccini's "La Boheme" with Lotte Lehmann, singing everything from Mozart to Wagner. "The Magic Flute", "Der Meistersinger", "Aida", "Carmen", and "Tosca" were all standard rep, to him. But poor Traian made one mistake of rather operatic proportion, you might say. He married a jealous woman, who, fed up with his philandering, ended his career, and life, with a bullet, in 1927. Here is the poor fellow with an unusually stylized "Vesti la Giubba," from "Il Pagliacci," by Leoncavallo.
Setting: The entrance to a village, Calabria, Italy, 1860s Synopsis: Canio sings that, although his love has betrayed him and his heart is broken, he must go on and show a cheerful face to the world.
Poor Traian Grozavescu. . .Such a promising young fellow. The son of a choir singer, he chose to study law---only to have his studies interrupted by WWI, where, as an artillery officer, he was captured and spent an entire year in a POW camp. One imagines that this trauma rearranged his priorities, as, upon release, he abandoned law in order to take up singing. He landed in the chorus of the newly formed Romanian Opera, and in 1920 debuted as "Rodolfo" in "La Boheme." By 1923, he was a major star in Europe, and made what proved to be the fatal error, literally, of marrying one Nelly Kövesdy, the daughter of a business magnate. Said to have been a manipulative type who insisted on controlling every aspect of her husband's life and career, Nelly was also insanely jealous. Again, probably literally. For it certainly was an insane act to shoot her husband point blank in the head Feb. 15, 1927. And in a conclusion straight out of opera, she beat the rap! Yup, the "crime of passion" defense let her walk free for the rest of her long life. The night before his death at only 31, Grozavescu sang the role of---irony of ironies---the womanizing Duke of Mantua in Verdi's "Rigoletto." Here, from that opera, is the famed aria, "La Donne e Mobile," which, of course, translates to. . ."women are fickle." I'll say! (Listen to the wonderful, protracted diminuendo in the middle.) Setting: The inn of Sparafucile Synopsis: The Duke, disguised as a soldier, sings that all women are fickle and that they will betray anyone who falls in love with them.
https://www.youtube.com/watch?v=1oje9-ga-lw
Translation: https://www.opera-arias.com/verdi/rigoletto/la-donna-e-mobile/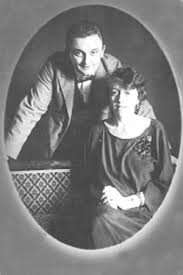 The happy couple!
Poor Miguel Fleta was a textbook case of how not to manage an opera career. One of the greatest tenors of the '20's, he was dead by 1938, at merely 40. The culprits? Wine, women, song---and in this case, politics. SOL has devoted an entire edition to Fleta in the past, so suffice to say that fame and fortune got the better of this prodigy with the mighty, baritone-shaded tenor voice. Yes, his life could easily be an opera, in itself. A singing field hand from Aragon, Spain, he won a crooning contest in Barcelona, and was propelled into serious study. By 25, he had toured Europe and was the darling of critics everywhere (no easy feat!) After singing thirty-seven performances of nine operas at the Met---Tosca, Rigoletto, La Bohème, Andrea Chénier, Aïda, Les Contes d'Hoffmann, Carmen, Pagliacci, L'Amico Fritz---he made the arrogant, stupid mistake of lying to the Met about having to do mandatory military service. In reality, he had signed with the world premiere production of Puccini's "Turandot," in Milan(!). The Met sued him for all he was worth, and Fleta then proceeded to burn himself out with 100 performances in ten months---in, of all things, a tour of the South Pacific! If you cannily surmise that this is where the "wine and women" factor came into play, you would be very wise. Poor Miguel next loused up his life by aligning with Francisco Franco (urp), which led to a lengthy period of hiding (price on his head) and surreptitious performances to keep eating. Next stop: syphilis, kidney failure, and final curtain. Luckily, he left behind some terrific recordings. Here is his, singing Puccini's "E Lucevan le Stelle," from "Tosca." Listen to the astonishing diminuendo (quiet passage) in the middle. Setting: The ramparts of a fortress Synopsis: Cavaradossi trades his last possession, a ring, to get a guard to take a letter to the imprisoned Tosca. As he writes the letter, he sings of his love for Tosca and for life.
SOL continues its survey of a few opera singers who died much too young. (There are so many.) Erin Wall's career was sort of fated, in that she was born to two musicians. Growing up in Vancouver, she studied piano, switched to voice while attending Western Washington University in Bellingham, entered the Chicago Lyric Opera's Young Artist program in 2001, and became a star with Chicago Lyric Opera. Voila! That "simple." She was just a great musician with a wonderful voice for which she was recognized and rewarded---and thank goodness for that, as she was only 44 when she died this past Oct. 10 (breast cancer.) As a critic put it, she had a "full-bodied yet agile voice and dazzling facility in her top register." Okay, fine, but she had an extra something that goes beyond technique, as you will hear. Here is the late Ms. Wall in the trio, "Soave si il Vento," (roughly: "may gentle breezes guide you") from Mozart's "Cosi Fan Tutte." She is the singer in red.
Kathleen Ferrier sang for fun, at least for her first 25 years. Her occupation, if not profession, was "telephonist" with the post office in Lancashire, England, in the '20's and '30's---chiefly because her father had retired and could not afford to allow her to continue her piano studies. Still, she was a brilliant pianist, winning competition after competition, which she entered also largely for. . .fun. But the modestly sized, compactly built lady with the light-up-a-room smile was a contralto, which is fairly unusual, and when friends heard her sing, it was the old "you should do that professionally" routine. So in 1937, she did---on a bet with her husband. She had entered the Carlisle piano competition, and her husband dared her to also enter the singing contest. She won both, and the rest is herstory. Ms. Ferrier specialized in baroque fare, as well as new music (including Benjamin Britten), but her out-of-nowhere rise to fame was cut short at 41 by breast cancer. She sang for two years with the disease, in pain and sometimes barely able to stand. She was widely loved, not just for her singing, but for her warm and generous spirit---and her death was a shock and trauma to England. Here she is with the deeply moving "Ombra Mai Fu" from Handel's "Xerxes." An ode to a tree---which, as I often observe here, should be the national anthem of every country.
Although today's SOL is dealing with singers taken too soon from this "sea of troubles," this does not mean the musical selections need be sad. These artists, after all, were vital and vivacious, committed to the utterly joyful act of singing. Right? Right. Okay, now that this is settled, here is the great, great Fritz Wunderlich to sweep you off your feet. Yes, this is an unfortunate choice of words, given that the marvelous, handsome tenor fell down a flight of stairs and died at 35. But this happens when you are writing off-the-cuff. Wunderlich was born in Kusel in the Palatinate, Germany, to a violinists mother and a choirmaster father. For a short time, the family kept the inn "Emrichs Bräustübl" (Emrich's Brewing Cottage), but Fritz's father lost his job due to to the goddamn Nazis. This plus an old WWI injury prompted a depression that led to his suicide when his son was only five. Fritz turned out to be quite the musical prodigy, with a great career as a French Horn player before him---just like SOL fan Bob Aul!---when a smart teacher switched him to voice. Here he is with Agustin Lara's immortal song, "Granada." In German!
7.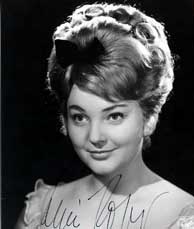 Lucia Popp
Lucia Popp (Poppová) was a Slovak light lyric coloratura soprano who, as she grew older, took on somewhat heavier fare, including Elisabeth in Wagner's "Tannhauser," and the Marschallin in Richard Strauss's "Der Rosenkavalier," amazingly enough. She was widely regarded as a "perfect" Mozart soprano, and in fact, made her debut at 23 as the "Queen of the Night" in "The Magic Flute." With a willowy, winsome appearance and elegantly coiffed blond bob, Ms. Popp brought a brightness to stages even before she sang. Lucky for us, she gave up studying medicine after a couple of terms, and switched to drama and voice. She passed away from brain cancer at 54 in 1993. Here she is in an arresting rendition of "In Trutina" from Carl Orff's "Carmina Burana," of all things improbable.
ANNNND, for fun, here she is as the Marschallin in "Rosenkavalier," with the gorgeous "presentation of the rose" sequence.
Haven't had any baritones today, so. . .Ettore Bastianini's story is. . .storybook. Born in Siena, Bastianini was a singing pastry chef! Really. At only fifteen. His boss, one Gaetano Vanni, heard the kid singing all the time and urged him to join the choir in his hometown's cathedral. That was the end of mascarpone, and the beginning of Mascagni (badda-bing.) In time, he wound up giving professial recitals, and then somehow survived two years in the Italian Air Force in WWII. There followed a hard slog through many concerts, community theater productions of opera, and even a tour of Egypt. It was radio recitals and, by the early '50's, appearances in Florence with Maria Callas, that probably brought him to the attention of Rudolf Bing at the Met---and he joined the Met roster through 1957. From there it was on to a highly successful, if peripatetic, career in Europe and the States. He fought cancer, or it fought him from about '63 until his death in '67 at only 43, a period when his performances were understandably sporadic and varying in quality. Here he is with---I can't resist---"Di Provenza il Mar," from "La Traviata. Such a magnificent aria, so suited for baritone.
Setting: Violetta's country house Synopsis: Alfredo's father has convinced Violetta that it is better for everyone if she leaves Alfredo. She begs him to love her and then sneaks out of the house. Later, a servant brings him her farewell letter and he rushes off to find her. Giorgio stops him though and sings this aria to remind him of their home in Provence and to ask him to return with him.
9.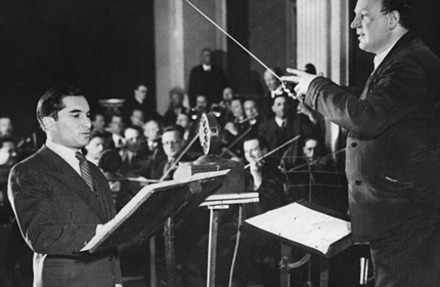 Schmidt on radio
Joseph Schmidt was a Romanian Austro-Hungarian Jew who spoke German, Yiddish, Hebrew, Romanian, French, and English. He also spoke music, with an absolutely beautiful, powerful, radiant tenor voice. But all these things did not combine for a great operatic career. Why? Because he was Jewish? That probably figured into it, but basically, the reason was that he was four-feet, eleven inches tall. Yes, height discrimination! Opera producers figured no one could get used to the sight of a romantic lead trying to seduce a woman a foot taller (and, often, a hundred pounds heavier.) They had a point, but it was still absurd, given this man's vocal gift. So. . .Mr. Schmidt made a career largely out of recitals, concert performances, and radio appearances---in Europe and the U.S.. In 1939, at the age of 35, he went back to Czernowitz in Austria-Hungary to visit his mother---when the war broke out. He was caught in France by the German invasion, and there followed several years of difficult survival. At one point, he tried unsuccessfully to escape to Cuba, eventually made a dash for the Swiss border, only to be interned in a Swiss refugee camp in Girenbad near Zürich in October 1942. His health had suffered badly, and he was hospitalized for a throat infection, then was discharged. Two days later, he dropped dead of heart failure. Any way you look at it, Hitler murdered him. He was 38. Here is Mr. Schmidt with the aria, "Non Piangere Liu," or "Don't Cry, Liu," from Puccini's "Turandot."
ANNNND. . .If you want something a bit more dramatic:
Today's heavily labored-over Saturdee Opry Links---dedicated to singers who passed away far too early---concludes with, who else, Mario Lanza. Called the greatest natural tenor of the 20th century by Toscanini, eventually the inspiration for Pavarotti (in part), Domingo, Carreras, and many others, Lanza was a prisoner of his instability. Not to unfairly psychoanalyze, but it is clear that the man needed guidance and understanding management. He was a person of enormous, impulsive appetites---for food, women, whatever pleased his fancy. This was both part of his charm, magnetism, and part of his undoing. For all the unfair treatment of the man by Hollywood, beginning with MGM head Dorey Schary, who stupidly and callously destroyed Lanza's career, driving him to nervous breakdown, and to make his last films in Italy, it was Lanza's volatile personality that was his ultimate undoing. He died in Italy at 38 from (take your pick): heart failure due to general ill health and dissolution; an IV that was left unattended, accidentally causing an embolism; an IV that was deliberately left unattended---a mob hit by Lucky Luciano in payback for Lanza jilting him in a planned appearance. No one knows for sure. Every day, however, inside the chilly mausoleum at Holy Cross Cemetery in Culver City, Mario still sings. His recordings play from opening to closing, outside his crypt, echoing eeriely off the white marble walls. He popularized opera more than any other singer, and crossed over into the pop realm as no other opera singer ever has. Here is Lanza's full final televised appearance, a merely twelve minutes, in London, two years before his passing. He was in terrible shape at the time. If you see him constantly shifting his weight from leg to leg in between performances, this is because both legs were heavily wrapped to the knees in an effort to cope with extremely painful gout. His voice had darkened at this stage, but had not lost any power, as becomes apparent, notably in the second selection, "E Lucevan le Stelle."
Saturdee Opry Links Encore!