Saturdee Opry Links # 101: Grab Bag Edition!
Saturdee Opry Links' fascinating, varied, engrossing, uplifting, peculiar, mesmerizing selections are now available for your ignorance, arrogance, and magnificence. Ten selections, plus delightful and strangely named overture, plus encore. Russians! Forgotten sopranos! Forgotten baritones named Apollo! (Well, one.) A nasty old witch! An heroic African-American contralto of the past! Dean Martin! Sumi Jo! A bad anthem by Puccini! A prayer from Tchaikovsky and Tolstoy! Thank you.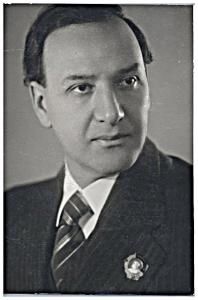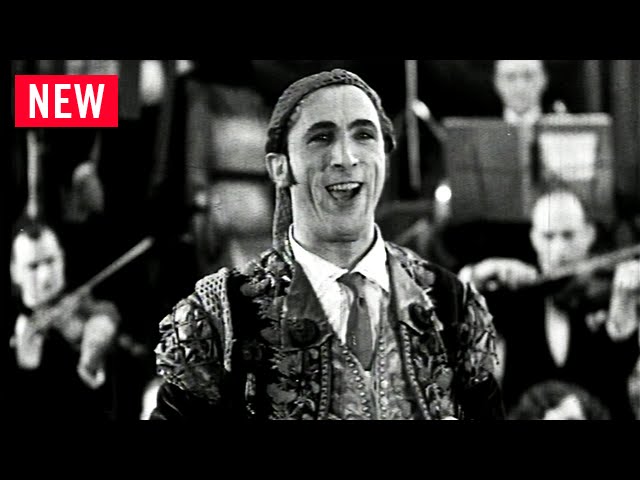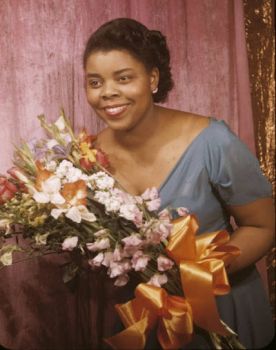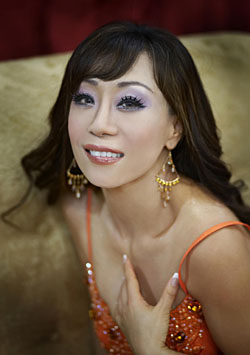 Mark Reizen Apollo Granforte! Carol Brice Sumi Jo
Saturdee Opry Links Overture:
Schwanda the Bagpiper! (Really.)
by Svanda Dudak.
https://www.youtube.com/watch?v=skxcUwqbHq4
1.
Saturdee Opry Links opens with a rarity by a rarity. This is the lovely, tender "Angels Guard Thee" ("Berceuse"), from the 1888 opera, "Jocelyn," by Benjamin Godard. It's about the only thing in the four-act work that is still performed. Here with the wonderful Belgian lyric tenor, Andre d'Arkor, who was very popular in the '30's, notably with Mozart, and wound up spending his final decades as director of the Théâtre Royal in Liege.
https://www.youtube.com/watch?v=43LW7oLFEZY&feature=youtu.be
Translation:
https://www.lieder.net/lieder/get_text.html?TextId=20844
Far from the noisy throng, by song birds lulled to rest,
Where rock the branches high by breezes soft carres'd;
Softly the days go on, by sorrow all unharm'd,
Thus may life be to thee a sweet existence charm'd.
2.
Apollo Granforte---real name!---was a basket case. Literally. He was left on the doorstep of a hospital in a basket, when he was two days old. The nuns at the Ospedale Civile in Legnano, Italy, unwrapped the child to find a bonnet with a brass medal sewn to it, apparently some good luck trinket. (It worked!) Noting his unusual size and strong profile, the nuns named him Apollinare Granforte, which he would eventually shorten to Apollo. He was soon adopted, eventually apprenticed as a cobbler, but. . .you guessed it. . .could not stop singing. At 16 he debuted as the tenor in Donizetti's "Lucia di Lammermoor," put on by a small company that traveled the countryside and performed in town squares---yet soon changed to baritone. He married, emigrated to Argentina and spent many years singing in South American opera companies---and also in Australia---before returning to Italy (becoming a close friend of the composer, Mascagni), singing in major houses there. Here is the only known footage of Apollo, from Australia(!), doing the "Largo al Factotum" from "The Barber of Seville," by Rossini, in 1932. I rather like his jolly choreography. "I am the topman of the town!" Get your Figaro's ready. https://www.youtube.com/watch?v=WxFOQVsE2Oo&feature=youtu.be
Translation:
https://en.wikipedia.org/wiki/Largo_al_factotum
3.
Here's another rarity done by a rarity. Apollo Granforte does a boffo job on a less-than-boffo piece by Puccini. What? Puccini wrote something bad? Well, something banal, anyway---undoubtedly for the money. In 1919, he was commissioned to write music to an ode by one Fausto Salvatori honoring, cough, cough, Italy's victories in World War I. The work, "Inno a Roma" (Hymn to Rome), was to premiere on 21 April 1919, during a celebration of the anniversary of the founding of Rome. It was delayed, however, and made its ignoble debut a couple months later at a gymnastics meet. (Eventually it was widely played during Fascist street parades and public ceremonies.) Hope the pay was good, Giacomo. Anyhow, listen as Granforte ("very strong") gives a winning, rousing air to the thing. Very strong, indeed. Click this link:
https://www.dropbox.com/s/d0nccritj5coqkj/Granforte%20Hymn%20to%20Rome%20Puccini.mp3?dl=0
4.
A chestnut, to balance out the Puccini rarity of the previous post. . .but sung in Fraanch, here is "M'appari," Lionel's aria from "Martha," by Flotow---in a spirited rendition by, again, the Beligan tenor, André d'Arkor.
Setting : A hunting park in Richmond Forest, England, 18th century during the reign of Queen Anne.
Synopsis : After meeting Lady Harriet the night before disguised as "Martha", Lionel sees her again with the ladies-in-waiting for Queen Anne. He is struck again by her beauty and grieves that he will probably never be with her again.
https://www.youtube.com/watch?v=EQ1hMHbIUoM
Translation:
http://www.aria-database.com/translations/martha15_mappari.txt
5.
Carol Brice. Heard of her? Probably not. But she is a large part of opera history. It was Brice, along with Marian Anderson and Mattiwilda Dobbs, who broke the color barrier in the world of opera. A contralto---the lowest vocal category available to female singers---Ms. Brice earned a BA in music from Talledega College in Alabama, and studied at Julliard from 1939-43. A prodigy from an early age, this daughter of a music educator toured the country with the a group called The Sedalia Singers (of North Carolina) at thirteen. She would eventually sing at FDR's third inauguration(!), and make a landmark recording of Mahler's "Songs of a Wayfarer" with Fritz Reiner and the Pittsburgh (no, not Chicago) Symphony. She appeared with many U.S. orchestras in the late '40's, then spent several years of the early '50's in South America (where it is presumed she faced far less discrimination.) She was in the first group of African-American singers hired by Rudolph Bing at the Met in 1951---eventually singing the role of the Voodoo Princess in Clarence Cameron White's "Ouanga," and later, Addie in Marc Blitzstein's opera, "Regina." She spent many years touring with her piano accompanist brother, Robert, and also sang in a number of Broadway shows and major orchestras before finally joining the faculty at the University of Oklahoma. Here is an excerpt from her recording of Mahler's "Songs of Wayfarer." This is "Wenn mein Schatz Hochzeit macht," or "When My Love Has Her Wedding Day."
https://www.youtube.com/watch?v=RR7a5yn8WLY
Translation:
https://www.oxfordlieder.co.uk/song/1081
More about Ms. Brice:
https://www.contraltocorner.com/carol-brice.html
6.
Verdi was deliberately emulating Shakespeare with the story in "Rigoletto." To see the opera is to wonder if Shakespeare could have resisted such a plot. Based on the Victor Hugo play, "Le roi s'amuse," it concerns the beloved daughter of the hunchbacked court jester, Rigoletto. You should see it! The music is magnificent. The gist: the womanizing Duke of Mantua, genuinely falls in love with Rigoletto's daughter, Gilda (at least I believe it so.) Gilda falls in love with the Duke---ah, those twists of fate---and sacrifices her life to save him from an assassin hired by, you guessed it, her father. The opera's original title, "La Maledizione" (The Curse), refers to a curse placed on both the Duke and Rigoletto by a courtier whose daughter the Duke has seduced with Rigoletto's encouragement (trying to lure him away from his own daughter.) I know, I know, who wants to watch anything so tragic? When the music is this damn good, I do!
Here are two short passages. First, "Povero Rigoletto," in which the jester gradually learns that his daughter has been abducted by several courtiers and given to the Duke. When Rigoletto tries to get through them to find his daughter, they will not let him pass and he releases his fury upon them in "Cortigiani, vil razza dannata" (at 3:20.) Hell hath no fury like a jester scorned. The baritone is Kim Dong-Kyu, who also calls himself Etttore Kim---proabably in tribute to the great baritone, Ettore Bastianini, if you're keeping score at home.
https://www.youtube.com/watch?v=WtEp_ixOdg8
"Povero Rigoletto" translation:
https://www.opera-arias.com/ver…/rigoletto/povero-rigoletto/
"Cortigiani, vil razza dannata" translation:
http://www.aria-database.com/search.php?individualAria=268
7.
Once upon a time, we were all young and vivacious. Well, maybe some of you still are, so you are excused from this wistful post. You all know "Quando M'en Vo," from Puccini's "La Boheme," but you are probably used to seeing it acted as if the character, Musetta, is the sluttiest slut in Slutdom---with beaucoup decolletage and sashaying ass-shaying. Such are the crummy trends of our time, when all is overstatement, erring on the side of vulgarity. Yes, I mean that in an overall context, not just opera. What of. . .holding something back? Hinting? Well, here is Marguerite Piazza, a largely forgotten soprano of enormous charm, with an example of how things Musetta, if not things in general, used to be.
(Ms. Piazza, by the way, had a hell of an interesting life---growing up in New Orleans, singing with the NYC Opera in the '40's, joining Sid Caesar's "Your Show of Shows"---really!---in the '50's, singing with the Met. Once the official spokeswoman for Camel cigarettes, she later fought off four bouts of cancer and devoted all her later-life energies to raising money for many charities. Married four times (!), she died at 92 of heart failure.)
https://www.youtube.com/watch?v=BX2MWGwcmrI
Setting: The Cafe Momus
Synopsis: Having spotted her occasional boyfriend, Marcello, Musetta sings of the way everyone always notices her beauty when she goes out.
Translation:
http://www.aria-database.com/search.php?individualAria=34

SOL EXTRA!
Marguerite Piazza With Dino!
https://www.youtube.com/watch?v=MTR_P315LXg
"I sing to the last person in the audience, and I'm more at home in front of an audience than I am anywhere else."
https://www.youtube.com/watch?v=pDXz_w22Ha8
8.
If Dolora Zajick had only played Azucena in Verdi's "Il Trovatore" ("The Troubadour"), and nothing else, it would have been enough to establish her as one of the standout mezzo-sopranos of her time. And she did make the crazy witch her trademark, really, playing the part dozens of times over her 40-year career. Ms. Zajick retired recently, accelerated by the goddamned COVID lockdown. Her final performance was to have been at the Metropolitan Opera in spring of 2020, when she would have made her role debut as Kabanicha in performances of Janáček's "Káťa Kabanová." Sic transit gloria mundi---well, not really, as she had 40 years' worth. Here is the owner of an exceptional "chest voice" (able to produce lower, thicker, and warmer tones) in her debut as Azucena, back in 1988---a year that is, for no particular reason other than it is very far from 2020, is looking better all the time. Is this a scary gypsy or what? "The crackling flame fizzles!"
https://www.youtube.com/watch?v=VO66aVnLPRM
Setting: A broken down shack in the Biscay Mountains, 1409.
Synopsis: Azucena describes her mother's death to Manrico and the crowd of gypsies. Her mother was burned on the stake for being a witch while the ones who convicted her falsely laughed and enjoyed themselves.
Translation:
http://www.aria-database.com/search.php?individualAria=509
And just for fun, here she is in the same role in 2011:
https://www.youtube.com/watch?v=vufhNTU97JM
(Starts at 00:45 in.)
1988 in Metropolitan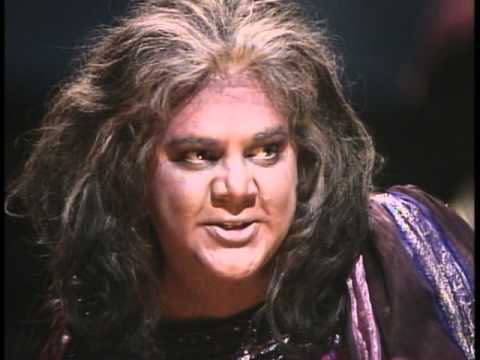 Dolora Zanjick Retires
https://www.operanews.com/Opera_News_Magazine/2019/9/News/Dolora_Zajick_Announces_2020_Retirement_from_Opera_Stage.html
More about Dolora:
https://www.dolorazajick.com/the-other-dolora/
9.
Well, here's a trifle, or perhaps truffle, just for fun. A little ditty by Mozart, a little love poem by Johann Georg Jacobi, sung by the effervescent, sparkly Sumi Jo. "An Chloe."
https://www.youtube.com/watch?v=XO9r7jwsSLw
Translation:
https://www.lieder.net/lieder/get_text.html?TextId=8812

FINAL BOW:
Well, it probably was this guy's final bow, seeing as he sang this at age, uh, NINETY. Because we are now just a satellite of Russia, SOL thought it apt to present the old Soviet-era bass-baritone, Mark Reizin, in an astonishing performance of "Gremin's aria" from "Eugene Onegin," by Tchaikovsky. If it's a "stand-and-sing" performance, I think he is to be forgiven! I hope to be able to stand at 90. Hell, I hope to be here at 90! Reizen was born into a Jewish family of mine workers in 1895 at Zaitsevo village in Ekaterinoslav province (now Horlivka, Donetsk Oblast, Ukraine). He served as a soldier in the First World War, studied engineering at the Kharkiv Politechnic, and also voice at the Kharkiv Conservatory with the Italian professor Federico Bugamelli in 1919–1920. He debuted at the Kharkiv Opera in 1921 as Pimen in Mussorgsky's Boris Godunov, and sang this, his last role, in 1985! You wouldn't know it, but this aria is a declaration of Prince Gremin's great happiness at being married to Tatyana. Those Russians are bleak even when they're happy!
Synopsis: The house of a rich nobleman in St Petersburg. Five years have passed, during which Onegin has traveled extensively around Europe. Standing alone at a ball, he reflects on the emptiness of his life and his remorse over the death of Lensky. Prince Gremin enters with Tatyana, his wife, now a grand, aristocratic beauty. She is greeted by many of the guests with great deference. Onegin is taken aback when he sees Tatyana, and deeply impressed by her beauty and noble bearing. Tatyana, in turn, is overwhelmed with emotion when she recognizes him, but tries to suppress it. Gremin tells Onegin about his great happiness and love for Tatyana, and re-introduces Onegin to his wife. Onegin, suddenly injected with new life, realizes that he is in love with Tatyana.
https://www.youtube.com/watch?v=kV-R4FvEEb0&feature=share
To be fair, here is is with the same aria, in his prime:
https://www.youtube.com/watch?v=Nk1zvFWX8V0
TRANSLATION:
Love is no respecter of age,
its transports blIss alike
those in the bloom of youth
yet unacquainted with the world
and the grey-headed warrior
tempered by experience!
Onegin, I shan't disguise the fact
that I love Tatyana to distraction!
My life was slipping drearily away;
she appeared and brightened it
like a ray of sunlight in a stormy sky,
and brought me life and youth, yes, youth and happiness!
Among these sly, poor-spirited,
foolish, pampered children,
these scoundrels both absurd and boring,
dull, fractious arbiters,
among the pious coquettes
and sycophantic slaves,
amid affable, modish hypocrisy
courteous, affectionate infidelities,
amid the icy censure
of cruel-hearted vanity,
amid the vexing vacuity
of calculation, thought and conversation,
she shines like a star
in the night's darkest hour, in a pure, clear sky,
and to me she always appears
in the radiant,
radiant nimbus of an angel!
SATURDEE OPRY LINKS ENCORE!
"I Bless You, Forests!"
If only more humans did. . .
Here is the great Russian baritone, Mark Reizen, with a wonderful song by Tchaikovsky, using a poem by Tolstoy.
I bless you forests, valleys, fields of corn, hills, rivers,
I bless you freedom and the blue sky!
https://www.youtube.com/watch?v=vrO6L5fzlSQ
Full translation:
https://www.oxfordlieder.co.uk/song/2394