Presenting. . .
A NOVEL
BY RIP RENSE.
TO ORDER
REVIEWS!
What's it about?
Preview!
Read an actual page!
About the author

"ONE OF THE TOP 40 WORKS OF L.A. FICTION."
---Julia Stein,
CALIFORNIA WRITER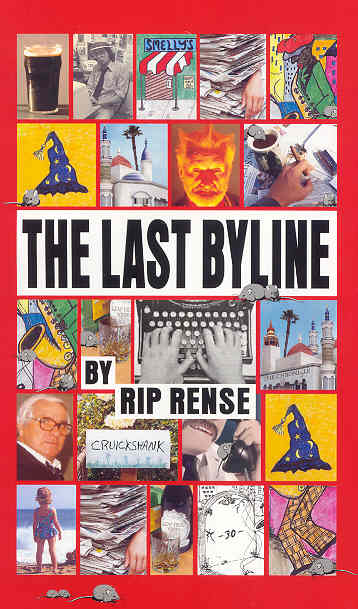 (click pic for larger view)

'Brilliant First Novel!'
---Dave Lindorff, Counterpunch.org

READ FULL REVIEW

The Los Angeles Chronicle
building was a fossil. In 1915, it loomed over the stubby brick office buildings and whispering beanfields of downtown like an emperor's summer palace. Now, in the year of our Lord, 1980, it was little more than a bit of history, freakish amid glassy high rises and maniac buses. Architecturally, it looked liked something based on California missions, and the Casbah. An Egyptian variation of an Elks' Lodge. . .


© 2002 Rip Rense. All rights reserved.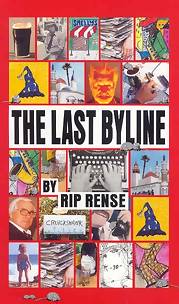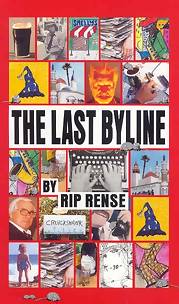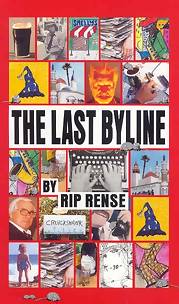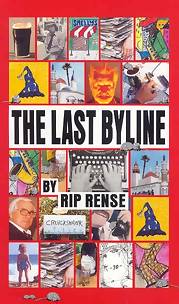 ---
WHAT'S IT ABOUT?

THE LAST BYLINE --- A dangerous, downright calamitous year in reporter Charles Bogle's life---part Raymond Chandler and part Bugs Bunny. Enter the baroque architecture of the 1980 L.A. Chronicle---"Chronic Illness," to intimates---where ghosts of damned reporters are trapped inside lobby gargoyles, and the tapping of mechanical typewriters fills the city room. Bogle treads a line between haplessness and valiance, almost magnetically attracting murder, maniac editors, union wars, drug overdoses, heart attacks, even sex. People and events seem drawn to him for definition, resolution, when all he wants to do is write dog and cat stories. The reader is taken on a not-so-grand tour of L.A., meeting the likes of Jumping Jimmy the street saxophonist, priapic Elmer "Ruler of the Cosmos" Cruickshank, and the rumpled old newsman sage, Shag Hanson. This rambunctious book is a great tale of what newspapers used to be, and will never be again. (back to top)
---
PREVIEW!

"You'll help me, Mr. Bogle. You're a good man!" says Mary McAbee, silent film star. "You ain't the type to work for nobody, Charlie Bogle," says the street sax player, Jumping Jimmy. "You lack grist," spits managing editor Louise Abigail Adams Francis. "You're nuts," says reporter Beryl Mahoney. Charles Bogle is a lot of things---too many, maybe. And he finds himself at the heart of absurdity, always---whether spending nights in an easy chair, nursing old drunks, or trying to break his city editor's wrist. This is the story of a few months of his frightening life, circa 1980, at the Los Angeles Chronicle, popularly known as the Chronic Illness. In between attempted seductions by nymphomaniacs and bottles of Scotch, Bogle reluctantly chases down the strange secret of Elmer Cruickshank, Ruler of the Cosmos--- despite being played for a fool by the LAPD, FBI, and his own paper. He is beaten, burned, and bamboozled---all the while anchoring the paper's "Back Row," a gallery of journalistic gallantry disguised as a black militant, coke-head, and hothead. Then there is Bogle's avuncular colleague, Shag Hanson, who between chewing his pipe stem to splinters, observes, "The thing to remember about condescension is that we are all descended from the same con." Bogle casts a deciding vote in the destiny of all concerned. Or does he?
(Click here for special illustrated preview)
(back to top)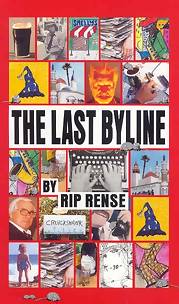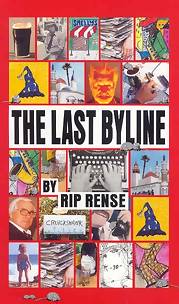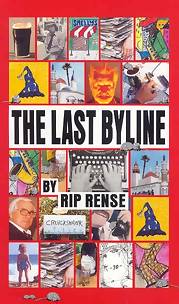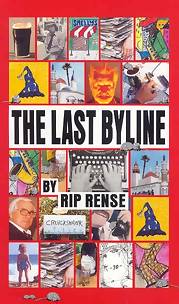 ---